In case we needed any further proof that Amanda Bynes has flown off the deep end, here's her latest outlandish Twitter remark:
It doesn't matter what you think about yourself. All that matters is what your lover thinks of you.

— Amanda Bynes (@AmandaBynes) March 28, 2013
While the comment is fairly tame compared to her previous statement about wanting Drake to "murder" her vagina, it comes as a weird sentiment considering, as far as we know, Bynes is single (but obviously ready to mingle). Her most recent romantic tie came in 2010 via rumors that she was dating rapper Kid Cudi. Prior to that, she was briefly linked to baseball player and "The Hills" star Doug Reinhardt.
But whatever this remark means for Bynes, something's certainly off.
It's also interesting because in 2009 Bynes backtracked on previous comments she had made about not being one to go out partying and drinking. She told Cosmopolitan: "I used to be known as the girl who was anti the club scene. But I'm finding a balance. I can have a drink and dance if I want. You have to go out to meet people and guys. I'm in that phase where I just want to have fun."
And having fun is certainly what Bynes has done since, particularly in recent days. In 2012 alone, she was arrested for DUI and charged with two counts of hit-and-run. Over the past month or so, in addition to the lewd comment about her desires for Drake, she has admitted she wants to weigh 100 pounds, claimed she invented the term "LOL," posted a series of cleavage-heavy selfies and walked around Times Square with a shirt over her head. On the bright side, she was cleared of her hit-and-run charges.
Here are a few of Bynes' recent golden moments: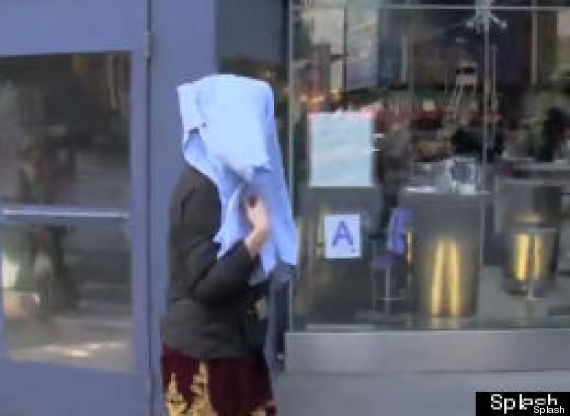 Looking pudgy and I broke my nail #GirlProblemstwitpic.com/cej6ah

— Amanda Bynes (@AmandaBynes) March 26, 2013
I created the phrase Ily & lololol.*proud*

— Amanda Bynes (@AmandaBynes) March 17, 2013
I want @drake to murder my vagina

— Amanda Bynes (@AmandaBynes) March 22, 2013
BEFORE YOU GO
PHOTO GALLERY
Amanda Bynes Through the Years