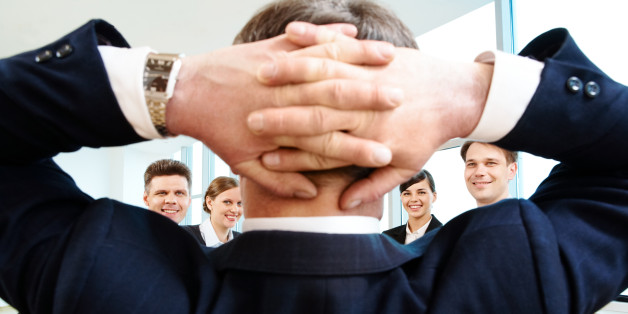 If you feel like your pay isn't going up, then you're probably not a CEO.
CEO pay rose 8 percent on average last year, according to an analysis from USA Today. The increase pushes the median pay to $9.7 million, and marks the biggest CEO pay boost in two years.
But while corporate chiefs are raking it in, paychecks for us normals aren't going up all that much.
The median pay raise for workers was between 2.7 and 2.8 percent last year, according to NBC News. So while workers are increasing their pay somewhat, CEOs are enjoying jumps that are three times that amount. Compensation expert Ravin Jesuthasan told NBC that workers should get used to the disparity -- experts expect the average raise to jump to 3 percent in 2013, but that's becoming the "new normal," he said.
Because unemployment is still high, corporations can retain workers without huge pay boosts. Major companies squeezed more money out of workers last year as corporate profits soared to a record high. Ironically, it's the companies' record amounts of cash that prompt them to reward CEOs with such high salaries, according to USA Today.
At the same time, The New York Times reported earlier this year that wages, which have remained largely stagnant, are now a record-low share of the U.S. economy. The result: the U.S. median income fell to $50,054 in 2011, the most recent year with full-year data available.

BEFORE YOU GO
PHOTO GALLERY
The CEO Sex Scandal Hall Of Fame