Mariah Carey just celebrated her 43rd birthday, but you'd never know it from looking at her.
The singer skipped the makeup and showed off her seriously amazing skin in a photo she posted to Instagram on Wednesday. The "American Idol" judge and mother of two is practically glowing as she hugs a stuffed toy lamb in the photo:
"Love to all the lambily!!! #WWLD," she wrote.
"Lambs" are, of course, the endearing name the singer has chosen to call her fans. If, for some reason, embracing your inner child with stuffed animals gets you amazing skin like hers, we're willing to try it.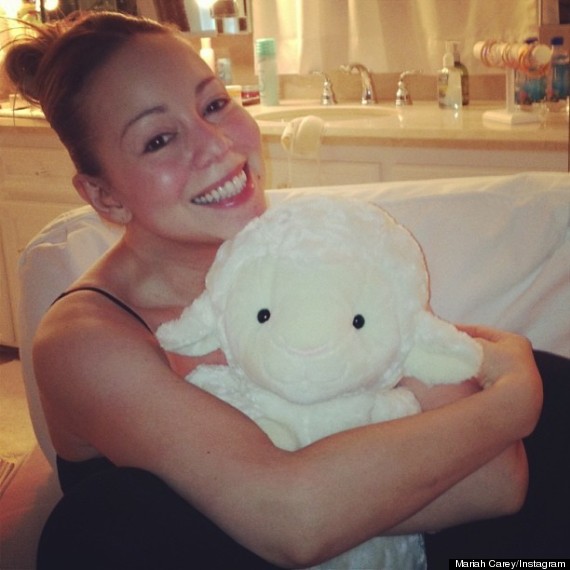 BEFORE YOU GO
PHOTO GALLERY
Stars With and Without Makeup