Willie Nelson has backed gay marriage in a poignant new interview.
The 79-year-old country music legend tells Texas Monthly's Andy Langer that "[gay people] should be just as miserable as the rest of us," before noting that he finds the ongoing debate over same-sex marriage "ridiculous...in this day and age."
"For same-sex couples, taxes are different, benefits are different, survivor benefits are different," Nelson notes. "It's crazy ... I never had a problem with any of it. I've known straight and gay people all my life. I can't tell the difference. People are people where I came from."
Appearing in one photograph with a variation on the red and pink Human Rights Campaign (HRC) logo featuring two marijuana cigarettes, he then adds, "I never thought of marriage as something only for men and women. But I'd never marry a guy I didn't like."
Check out Nelson's photo below, then scroll down to keep reading: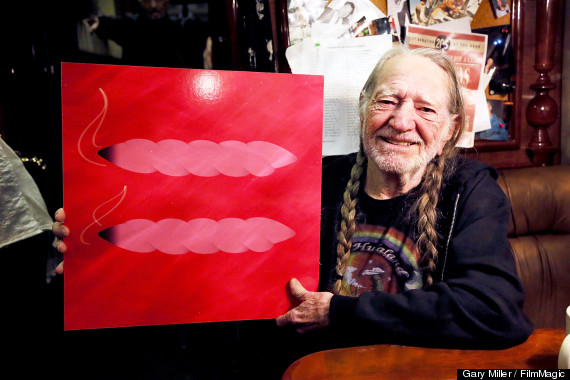 Lance Bass and Alyssa Milano are just two of the many celebrities to display the HRC logo on various social media outlets.
Nelson's declaration follows in the footsteps of the artist formerly known as Snoop Dogg. The newly-minted Snoop Lion told HuffPost Entertainment, "People can do what they want and as they please. Satisfy yourself accordingly. I have no issues with nobody, I live for me and I live my life doing what I do, so you should have the right to do whatever you want to do."
Nelson collaborated with Snoop Lion on "Roll Me Up and Smoke Me When I Die," a cut from his 2012 "Heroes" album.
Read the full interview with Nelson here.
BEFORE YOU GO
PHOTO GALLERY
Celebrities Supporting Marriage Equality