Amazon has officially ordered a "Zombieland" pilot and HuffPost TV has the exclusive first look at what the series could look like.
Like the movie of the same name on which the pilot is based, Amazon's "Zombieland" will follow four survivors as they attempt to outwit the walkers and find a place to make their home. Kirk Ward will play Tallahassee (originated by Woody Harrelson), Maiara Walsh will star as Wichita (originated by Emma Stone), Tyler Ross is set to play Columbus (originated by Jesse Eisenberg) and Izabela Vidovic takes over as Little Rock (originated by Abigail Breslin).
Take a look at the quartet in the "Zombieland" teaser art from Sony Pictures Television, which is producing the series, below.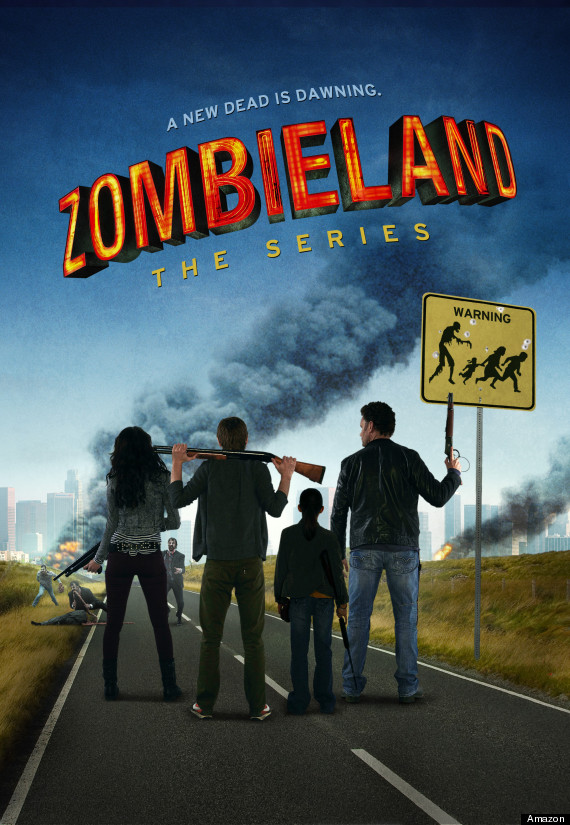 "'Zombieland' is a fan favorite and we can't wait to see where this story line goes in a serialized format," Roy Price, director of Amazon Studios, said in a statement when Amazon ordered the pilot earlier this week. "We've been announcing a lot of exciting exclusive content for Prime Instant Video, like 'Downton Abbey,' 'Under the Dome,' and 'Justified,' and we think adding original shows to that lineup is going to make Prime even more enticing for customers."
All Amazon pilots will be available for viewing for free this Spring and viewer feedback will determine which of the 13 pilots get full-season commitments.
Click over to the "Zombieland" Facebook page for more official information and the announcement about when you can watch the pilot.
PHOTO GALLERY
TV Shows Based on Movies
BEFORE YOU GO