If you are hallucinating flowers on the still-bare tree limbs around you in expectation of spring, we highly suggest finding solace in Christopher Beane's current exhibition in New York. Dubbed "Orchids, Orgies and Marbles," the psychedelic spread of all things juicy, glossy and colorful will fulfill your warm weather fantasies.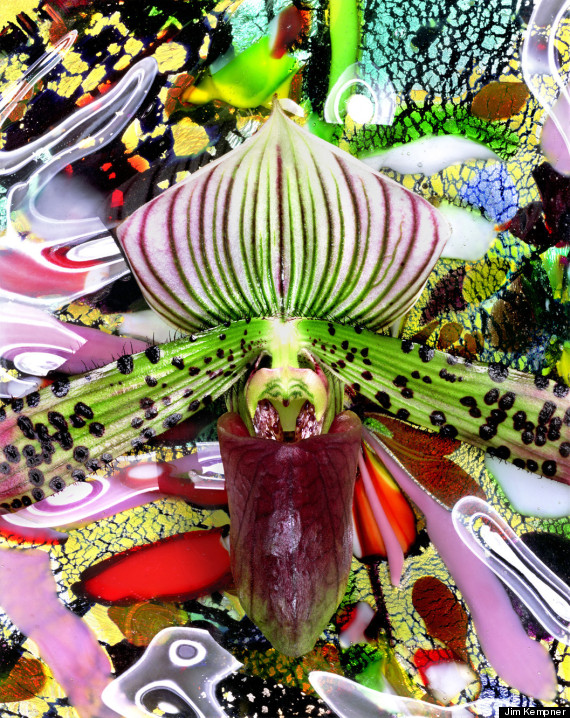 The photographer began working in the New York Flower District when he moved to the city in the 1990s and soon became obsessed with the flora forms. Architectural Digest once referred to him as "the love child of Robert Mapplethorpe and Georgia O'Keeffe," which is fitting. His photographic "orgies" reference the sensual nature of flowers, both as a metaphor for sexuality and as literally appealing to the senses with color, shape and delicious texture.
Beane invites viewers to get up close and personal with his tantalizing forms. For his "Marble Orgy" series, Beane uses nail polish enamel in a technique he himself developed, sometimes letting flowers float in his colorful concoctions. Others channel Andy Warhol's "Camouflage" series, letting the nail enamel take center stage.
"Orchids, Orgies and Marbles" will show until April 13, 2013 at Jim Kempner Fine Art in New York.
PHOTO GALLERY
Christopher Beane
BEFORE YOU GO