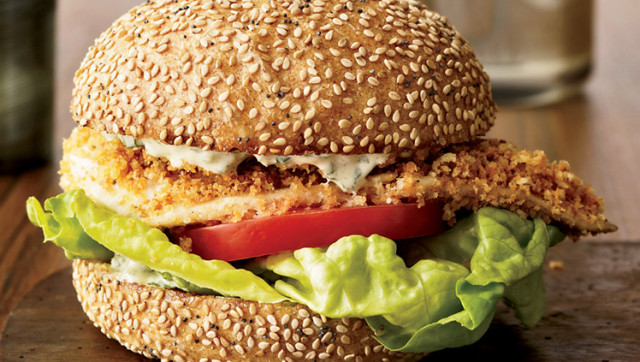 Don't think for one second that this is some run-of-the mill fish sandwich. Oh no, this fish sandwich is the king of all fish sandwiches. For one, it's breaded and fried catfish -- that already brings it to a whole new echelon. Second, it's breaded in panko, which makes for the crispiest of fish. Third, it's topped with an herb remoulade.
The herb remoulade is made with fromage blanc (a creamy soft cheese from the north of France), Tabasco for heat, cornichons for a touch of acidity and a parsley-taragon herb combination for freshness. See, we told you. This fish sandwich mops the floors up with those other fish sandwiches.
Get the Crispy Fish Sandwiches with Herb Remoulade recipe
Want to read more from HuffPost Taste? Follow us on Twitter, Facebook, Pinterest and Tumblr.
Get more sandwich recipes.
PHOTO GALLERY
Sandwiches Galore!
BEFORE YOU GO