There's a new trick kids these days play around with -- you might have seen it on Twitter and Facebook -- called Face Swap. Essentially, it's taking people's faces and replacing them with others. Unlike Photoshop (so 2010), Face Swap is meant as a joke, is obviously fake and is pretty silly. But when Joseph Gordon-Levitt does it, it's totally adorable.
JGL posted this photo of him and BFF Zooey Deschanel to Twitter today and wrote:
Don't usually care for the red carpet stuff.But this photo warms my heart.(via @n4imes) @zooeydeschanel twitter.com/n4imes/status/…

— Joseph Gordon-Levitt (@hitRECordJoe) March 29, 2013
Two two actors played a mismatched couple in the indie hit "500 Days of Summer" in 2009 and sang together in the viral video "What Are You Doing New Year's Eve" at the end of 2011.
Over the summer, however, Gordon-Levitt dispelled rumors the two were romantically involved. In an interview with Playboy, the actor said, "It's awkward when people say [we're dating]. Whatever. Zooey and I just think it's funny."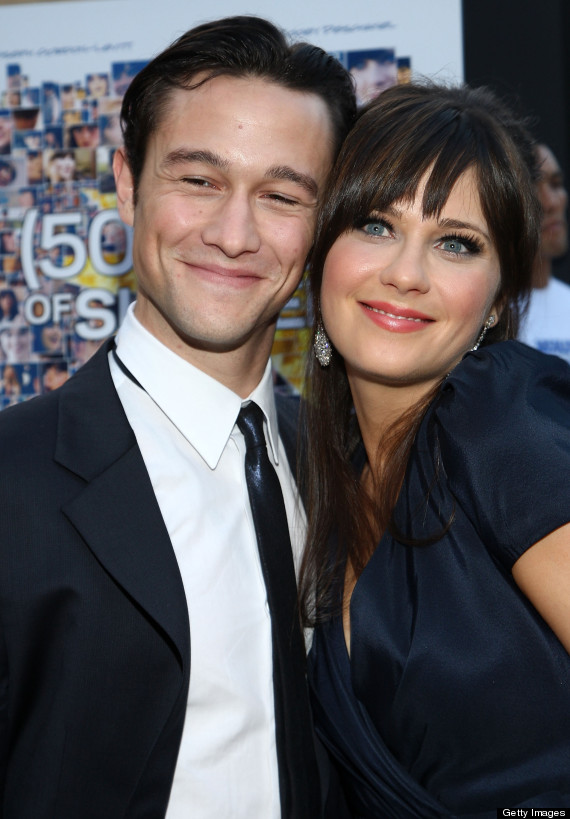 BEFORE YOU GO
PHOTO GALLERY
Zooey Deschanel