One of my closest girlfriends celebrated her 23rd birthday yesterday. We've been friends ever since we were simultaneously -- and unceremoniously -- ditched by our BFFs in sixth grade. Misery loves company, right?
She taught me how to slow dance in seventh grade -- not that anyone ever asked -- squeezed my hand as a large, tattooed man stabbed a needle into my belly button and showed up at my house past midnight (!) when I called her hysterical one night in eighth grade. Together we nursed high school hangovers (thank you, Noah's Bagels!) and heartbreaks and when I headed to the other coast for college, we promised to stay in touch. As things tends to go, though, our lives filled up with favorite classes and overdue papers, with so-so boyfriends and new friends, and we would go weeks without talking.
Somehow though, we've always found our way back to each other.
Yesterday Reddit user Nessesary posted a photo of herself with three of her best friends 10 years ago and one of the foursome today. Inspired, I did the same thing below, and we hope you'll join in! Celebrate a long term friendship by sending a past and current photo of the two or three or six of you to women@huffingtonpost.com, and we'll feature them in this post.
LOOK: Now and Then
Riding the whale at Sea World in 2002 and feigning ambivalence circa 2012.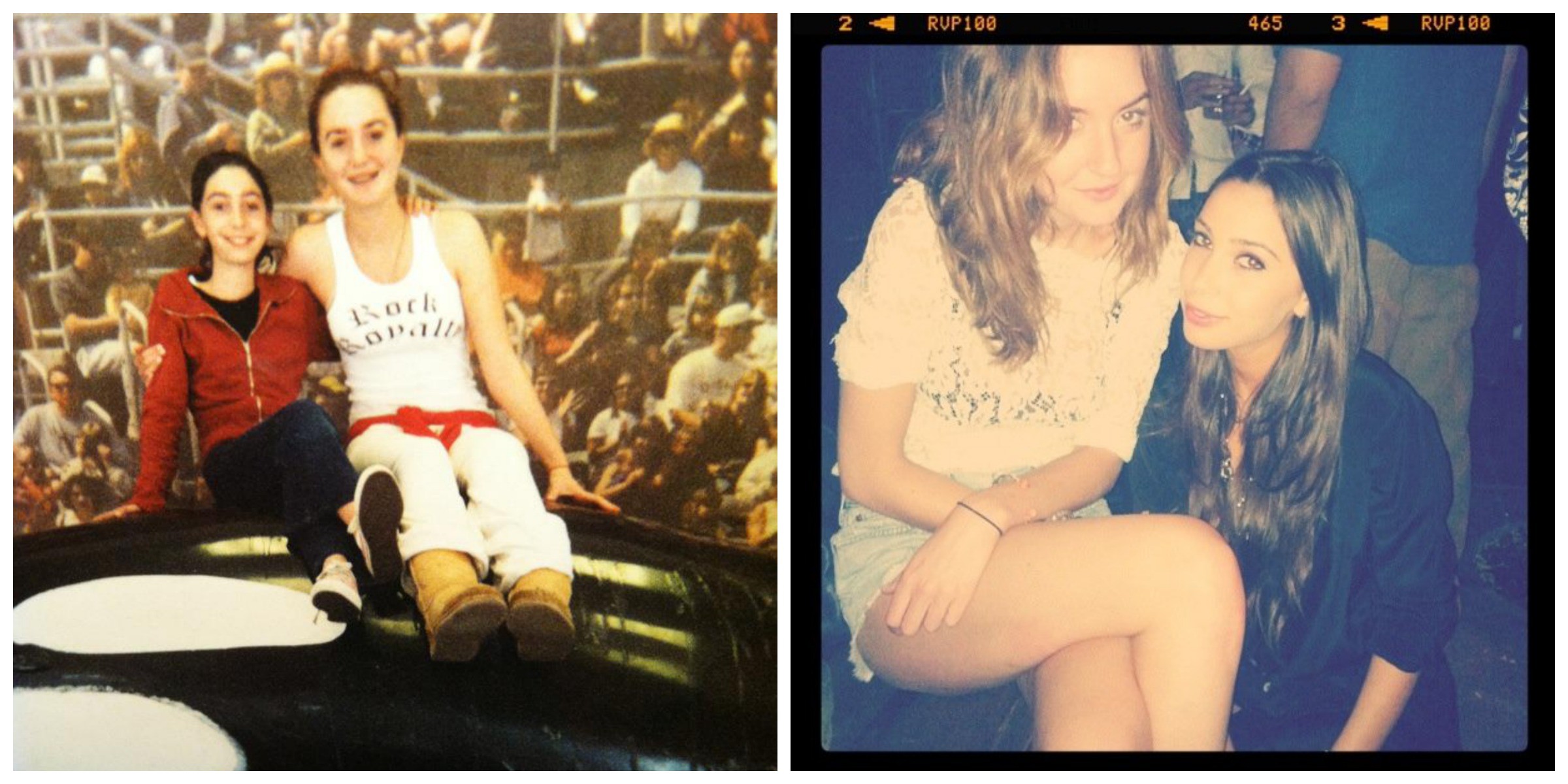 LOOK: Long Term Female Friendships
PHOTO GALLERY
Friendships That Last
BEFORE YOU GO
PHOTO GALLERY
5 Unconventional Ways To Be A Good Friend