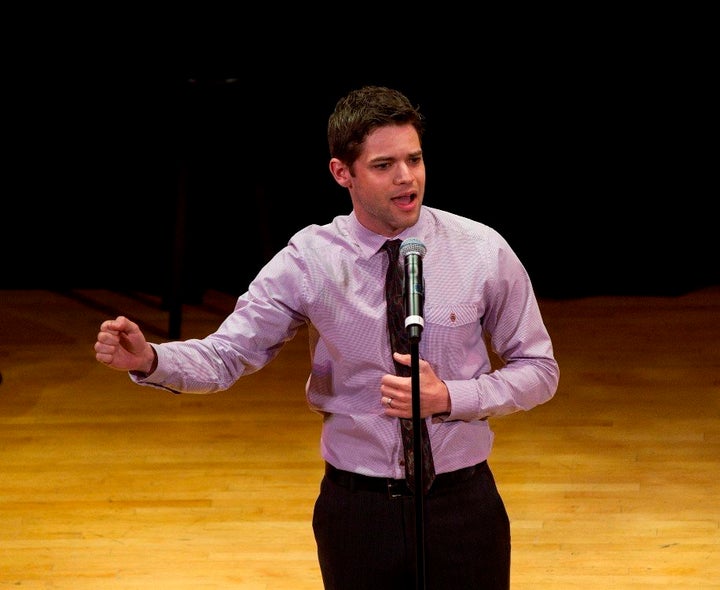 Broadway performers, local lawmakers and other Manhattan personalities were on hand to celebrate the designation of New York's Town Hall performance venue as a National Historic Landmark Site.
Taking the stage in honor of the 92-year-old New York City landmark's newfound title were "Smash" star Jeremy Jordan, Broadway veteran Rebecca Luker and cast members from popular musicals including "Phantom of the Opera," "Chicago" and "Avenue Q," along with the New York City Gay Men's Chorus and the Town Hall Broadway's Rising Stars Chorus, among others.
Jordan crooned a tender version of "Her Embrace" from the new musical "Faustus," while Luker closed the show with three tunes from her new album, "I Got Love." Meanwhile, the New York Gay Men's Chorus performed a chilling cover of Alicia Keys' "New York State of Mind" and "Seasons of Love" from the musical "Rent."
The event was hosted by NY1 anchor Roma Torre, who offered up spirited quips in between each performance.
Check out photos from the event below, then scroll down to keep reading:
PHOTO GALLERY
"Spotlight On Town Hall"
The free show, which was open to the general public, also served as an introduction for Town Hall's new president and CEO Michael Presser, who succeeded Marvin Leffler on Feb. 1.
But many officials also saw the event as a chance to reminisce about the New York City of yesterday, which seemed particularly appropriate given the venue's rich history. Since it first opened its doors in 1921, Town Hall has drawn the likes of President Barack Obama, Hillary Rodham Clinton, Woody Allen, Billy Joel, Liza Minnelli, Bruce Springsteen and Whitney Houston.
As Presser pointed out, Town Hall was the only Manhattan site to receive National Historic Landmark designation in 2013.
BEFORE YOU GO