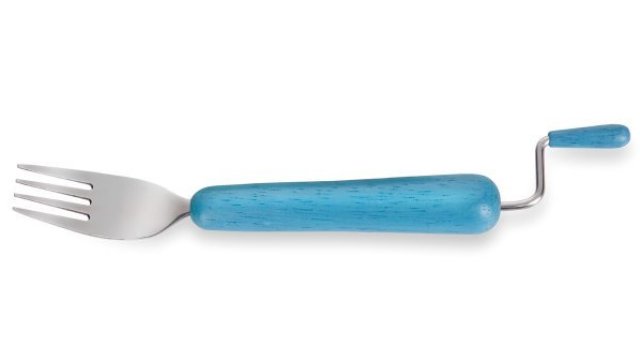 If you've ever watched a kid who is still working out the whole "motor skills" part of life eat spaghetti, you've almost certainly ended up with some of it on your shirt. The mechanics of twirling long strands of pasta around the tines of a fork requires pretty advanced hand-eye coordination, even for some adults. For many of us, this meant resorting to cutting beautiful lengths of pasta into bite-sized bits, slurping or just throwing caution to the wind and picking it up with our fingers.
Kids, you don't have to make a mess of yourself anymore (unless you want to, of course), the Rolognese Spaghetti Fork is here. This contraption has a chunky wooden handle to get a good grip on, and a built-in crank that will twirl your pasta onto your fork for you. Instantly cleaner bites of spaghetti, less clean up for the people who are responsible for your messes.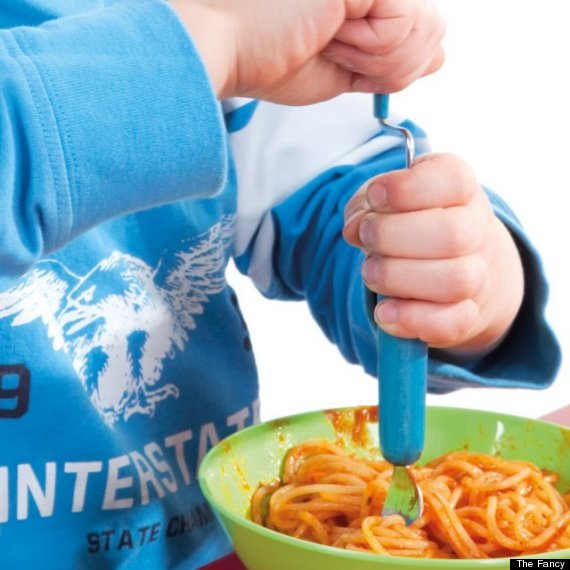 A perfect gift for the spaghetti-loving kids in your life, or the uncoordinated adults. You can get the Rolognese Spaghetti Fork on the Fancy and Amazon.
Want to read more from HuffPost Taste? Follow us on Twitter, Facebook, Pinterest and Tumblr.
BEFORE YOU GO
PHOTO GALLERY
Pasta Shapes Gallery