Today we're wishing a Happy Birthday to our favorite eerie romantic to ever yield a paintbrush, Francisco José de Goya y Lucientes. The Spanish modernist would turn a whopping 267 if he was alive today, and we imagine he would seriously chow down on some ice cream.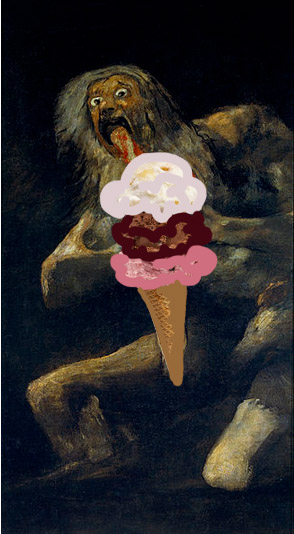 Goya's artistic career bridged the Old Masters with modern artists, as the desire to accurately represent reality was eclipsed by the need to express emotion and explore imagination. With deep colors, rough brushstrokes and piercing use of light, Goya turned historical paintings and royal portraits into gripping dramas and pictorial events.
The bold painter broke down plenty of other artistic boundaries along the road to modernism, depicting the first life-sized female nude with "The Nude Maja" and delving into the horrors of the imagination with "The Sleep of Reason Produces Monsters." Goya's multifarious works have inspired countless artists since, from Edouard Manet to Francis Bacon to Jake and Dinos Chapman.
Happy Birthday, Goya! We are thankful for you and your ability to paint the most frightening eyeballs we have ever glimpsed. See some of his greatest hits in the slideshow below and leave a b-day wish of your own in the comments.
PHOTO GALLERY
Francisco De Goya
BEFORE YOU GO