Ever wondered what Barbie looks like first thing in the morning?
Not like her usual self, it turns out. An image on Imgur attributed to Eddi Aguirre shows Barbie in a distinctly unpolished state -- makeup-free with unkempt hair, circles under her eyes, freckles and braces.
In other words, this how she might look if modeled after an actual human woman.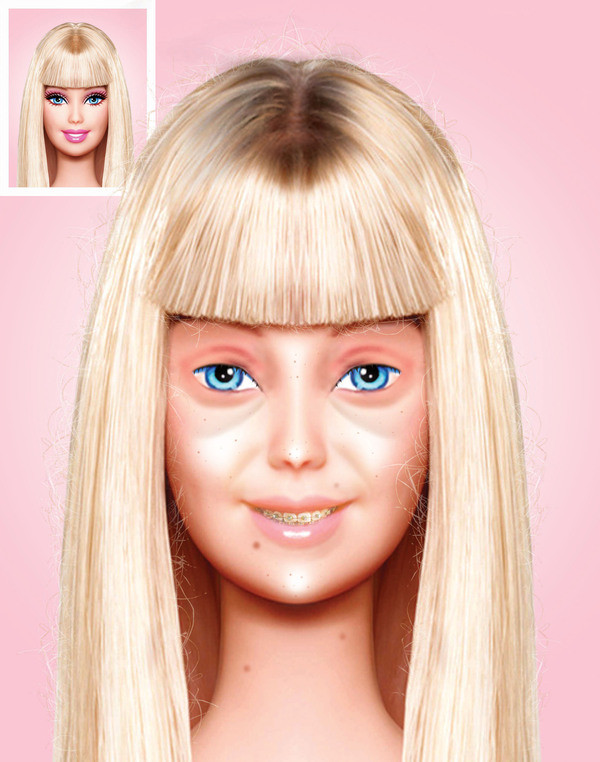 We wonder what effect it would have on young girls if they played with this Barbie instead of the original?
(H/T howtobeadad on Instagram)