When supermodel Karen Elson split from rocker Jack White in June 2011 after six years of marriage, the pair hosted a party to celebrate their "upcoming divorce with a positive swing bang humdinger."
So are the amicable exes still as friendly a few years later? In the May issue of Harper's Bazaar UK, the British beauty said she maintains a close relationship with White today, though it's not always easy.
"I think we both have a healthy amount of respect for each other and that guides everything. But it's not without its hard work," the 34-year-old model said. "I've got friends who have been through terrible divorces. It's awful. I'm not saying it isn't. There were times when Jack and I felt, 'What is happening here?' It was emotional. But it's one of those moments in your life when you realise that you are a grown-up."
The model also discussed co-parenting the couple's two children, Scarlett and Henry Lee.
"You have a responsibility to your children. It's not like splitting up with a boyfriend in your twenties. You are breaking up with a whole life," Elson said. "It's not an easy process. But you've got to be friends, there is no choice. I am the product of a divorced family so I felt a responsibility to make that happen."
Both Elson and White have remained relatively quiet about their divorce, though White did discuss his qualms with marriage and relationship expectations in an April 2012 interview with the New York Times Magazine.
"I've always felt it's ridiculous to say, of any of the females in my life: You're my friend, you're my wife, you're my girlfriend, you're my co-worker," he said. "This is your box, and you're not allowed to stray outside of it," he said, before weighing in with his thoughts on monogamy: "I gave that up a long time ago. Those rules don't apply anymore."
Elson's full interview appears in the May issue of Harper's Bazaar UK, on sale Thursday, March 4 and slso available as a digital edition.

Click through the slideshow below for scenes from Elson and White's marriage.
PHOTO GALLERY
Scenes From Jack White and Karen Elson's Marriage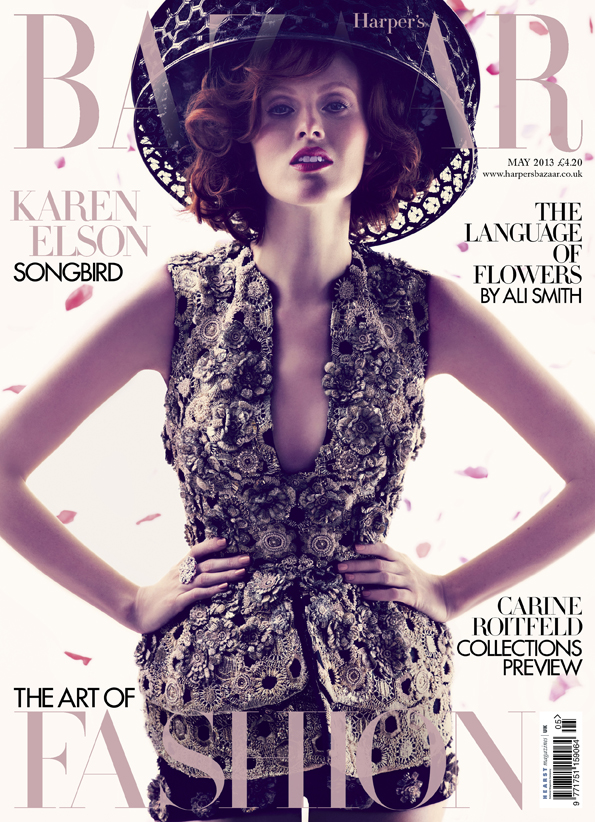 Keep in touch! Check out HuffPost Divorce on Facebook and Twitter.
BEFORE YOU GO