Nobody ever called Kid Rock, Detroit's bare-chested musical ambassador to the world, a tame guy.
"I mean, he gets paid to drink Jim Beam." says Jeremy "JD" Deputat, who photographed I'm Kid Rock, What's Your Excuse?, a large format 176-page glossy photography book following the singer-songwriter's summer 2011 "Born Free" tour. "I just never really went home."
I'm Kid Rock, What's Your Excuse? is available for sale Tuesday at the photographer's online store. What was photographer Jeremy "JD" Deputat's excuse? He was just along for the ride.
(SCROLL DOWN FOR PHOTOS)

"It started out as 10 days of shooting throughout the summer -- it turned into four months of private jets, helicopters and hotel rooms that were never slept in," said Deputat, who edited more than 30,000 images of Kid Rock (featuring cameos by actor Sean Penn, and talk show hosts Jon Stewart and Jimmy Fallon) taken that summer down to 600 images for the book.
It's a dream life for a kid from the Detroit suburb of South Lyon who studied graphic design and taught himself how to use a camera.
But it wasn't easy.
"I aged 10 years out with this guy," said Deputat, who is in his 30s.
"Don't get it twisted, it's hard work. But to someone else looking at it, it's not work."
BEHIND THE MUSIC
With his collection of fitted caps, designer sneakers and an office sound system that's always tuned to hip-hop, Deputat's image has been shaped by the music he loves. His mom took him to his first Metallica concert at age 8, but what he fell in love with were the albums of Run-DMC, NWA and Eazy-E.
After studying graphic design in college, JD says he picked up a camera on a whim. He shot his first celebrity portrait, of electronic music impresario Richie Hawtin, with a Sony Cybershot point-and-shoot camera.
But something, as they say, clicked. Deputat bought a real camera and began to shoot local hip-hop artists and singers. He snagged press passes to hone his live shooting skills. Five years later, JD became a full-time photographer.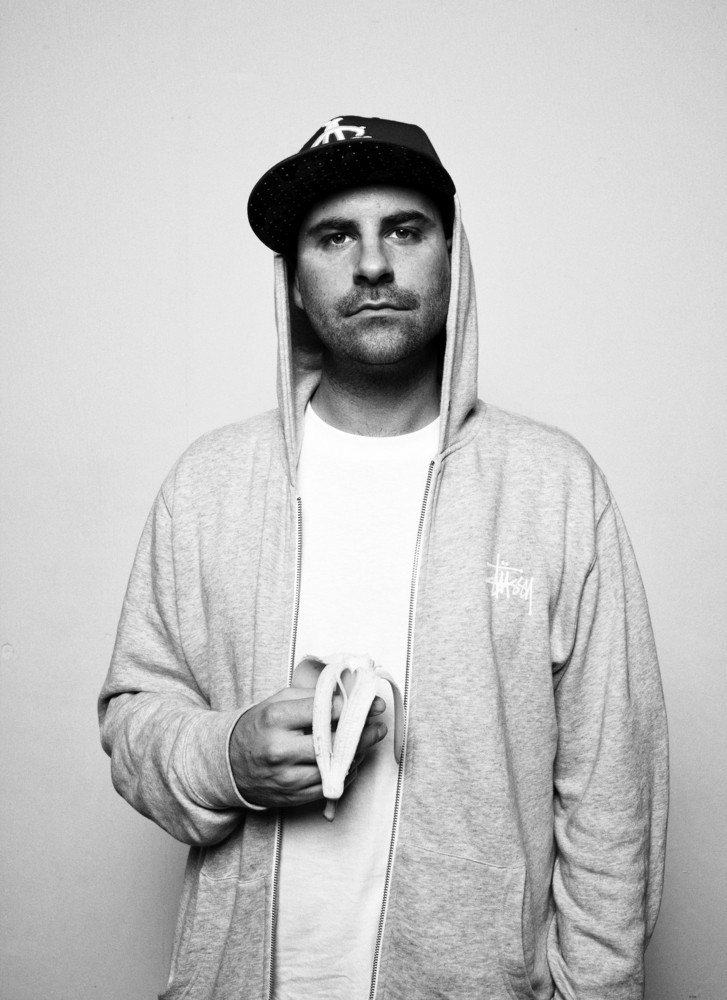 Photo of Jeremy "JD" Deputat by Alexander Richter
"It was kind of a sink-or-swim, so I'm gonna do it," Deputat said. "I'm either gonna succeed or I'm gonna fail -- one of the two is going to happen."
JD's images have been featured in Rolling Stone, Adweek, Billboard, TIME and XXL. "More on the commercial tip," he says, his favorite clients are Atlantic Records, Red Bull, Chrysler and Interscope Records.
JOYRIDE
Shooting Detroit's up-and-coming local artists helped Deputat make one of the most important introductions of his career, when Dennis Dennehy, Eminem's publicist, hired him for a portrait session. "Dennis was one of the first people who really believed in me," Deputat said.
Teaming up with Eminem wasn't just a career-maker -- it led Deputat to Kid Rock's tour. "His people got in touch with Em's people asking what photographer they worked with in the D. That's how I started working for Rock years ago."
So what's it like being on a first-name basis -- not to mention the guest list -- of some of music's biggest acts?
First thing's first, according to JD, it means you've got to be able to hang with Rock and his crew. That means partying until 6 a.m. after performing a live show. Every day. Deputat estimates they probably went through more than 100 bottles of Jim Beam in three to four months.
"I can't really hang with him unless I'm on his level," Deputat said with a laugh. "Jim Beam Black. Although he likes to have fun, his work ethic is ridiculous. He's a hard one to keep up with."
It also meant grueling travel for Deputat, who went back-and-forth from Rock's tour to his own gigs in Los Angeles. For East Coast and Midwest shows, they'd party after the concert and fly back to Kid Rock's home in the Detroit area. For the southern states, they'd jet back to Nashville after a night of partying, or to Malibu after his West Coast tour dates.
"He doesn't ride on a tour bus," Deputat said. "We go wherever he wants to go, hotels or his house."
Staying in Kid Rock's homes is something of a treat. You wouldn't know it, but the American Bad Ass is also a fiend for fine antiques.
"All of his houses are super dope," Deputat said. "He loves antiques. On tour, promoters gave him antiques and heirlooms from each area at every show. He's got quite a collection of stuff."
That includes a taxidermic baboon, which he probably hides in his Malibu home to scare unsuspecting houseguests.
THE REAL KID ROCK
Readers who buy the book for gratuitous photos of the money, the women and the whiskey won't be disappointed. But that's not the only side of Kid Rock on display.
"He's two different people," Deputat said. "One is Kid Rock, one is Bob Ritchie. It's kind of like, when he's in Kid Rock mode, he's this wild, crazy, drink-you-under-the-table-type dude. Robert Ritchie is just a normal guy who likes to surround himself with good people."
What about Bob?
"He's a really good dude, a really cool dude," Deputat said. "He does a lot to help people out. A good person who likes to have fun. Super fun to hang out with. And yeah, pretty loud."
And when Deputat and Kid Rock were discussing shooting a book documenting the Born Free tour, the singer's instructions were simple: "Shoot everything, edit nothing. I'm not scared. It's pretty honest," he said.
That honesty is what keeps Deputat, camera in hand, along for the ride with Kid Rock's entourage, with Eminem and with the other celebrities he works with.
"Relationship is key. They trust me -- that no matter what I shoot, I'm not gonna leak anything," Deputat said. "People like Rock and Marshall (Mathers/Eminem) can hire any photographer in the world they want to. I think it's pretty awesome that they wanna f*** with me."
At the end of the day, he's just a friend who happens to be a great photographer. And he's someone who can identify with their hardscrabble, made-in-Detroit roots. That's his advice to anyone who wants his life.
"Skip art school, go to business school. Shoot lots of photos and f*** up as much as possible; the more you f*** up, the more you learn what not to do. That's how I learned," he said. "I didn't go to school for photography. Nobody told me you have to do it this way or that way. Maybe the way I work sometimes is ass-backwards, but it's how I learned and I know that it works."
Buy I'm Kid Rock, What's Your Excuse? at KidRock.com or Jeremy Deputat's photography website.
PHOTO GALLERY
"I'm Kid Rock, What's Your Excuse?"
BEFORE YOU GO