This is Simba.
Story continues after photo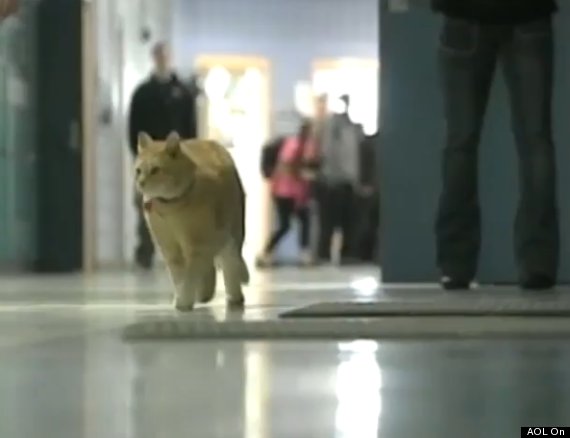 He's a 15-year-old tabby cat who has greeted high school students in Maine for more than a decade, according to WMTW. Staff have essentially given Simba, who belongs to local resident Eileen Shutts, free reign to roam the halls.
Simba first came to the school 13 years ago. Now, teachers say he returns daily, showing up at 7 a.m. sharp.
The first thing he does is visit Superintendent Marc Gousse's office, where a cuddle sesh often ensues.
Story continues after photo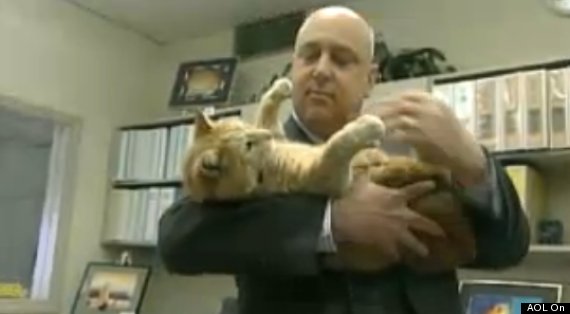 Then it's time to see the kids. "He'll show up in class and sit on people's text books and just intrude," Westbrook High School senior Kim Larley says in the video above.
It's a welcome intrusion, however. The school has even planned an April 4 art show in Simba's honor.
Story continues after photo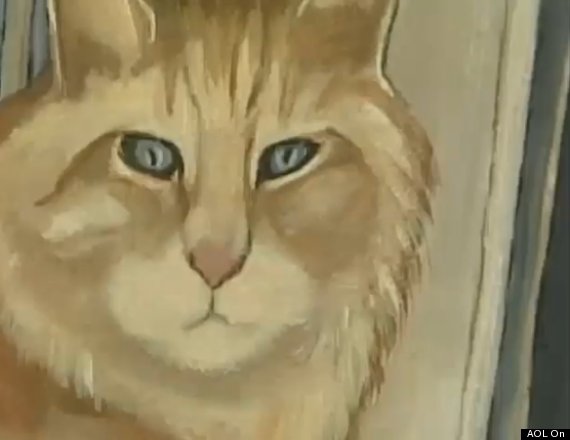 "I think he probably knows he's liked and loved, and it's mutual," Gousse says in the video.
Just don't try to get him to study.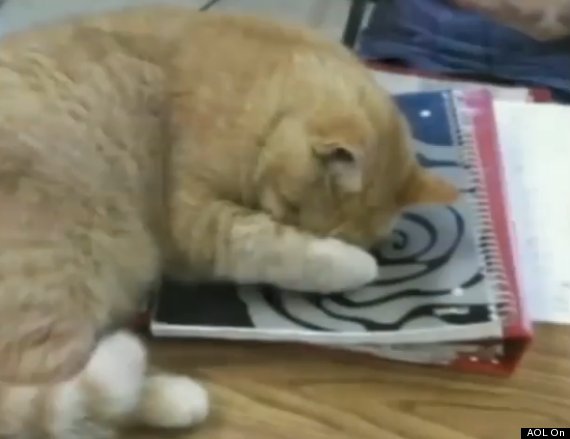 BEFORE YOU GO
PHOTO GALLERY
Cats That Think They're Hiding