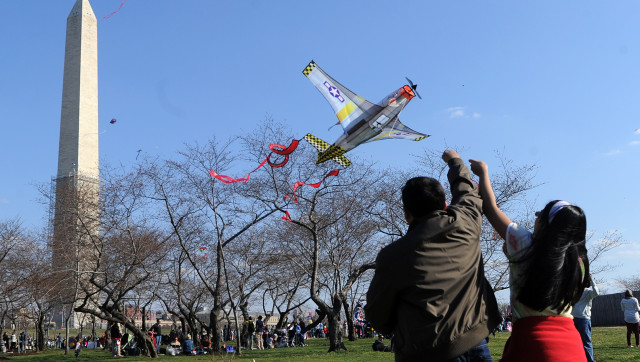 WASHINGTON -- A recent study shows that the nation's capital is a great place for young adults, and not just because of the city's many kickball leagues.
According to The Business Journals, D.C. ranks behind Austin, Texas, and San Jose, California, as the third best city for people between the ages of 18 to 34:
Rapid expansion is the reason why Austin has become the ultimate land of opportunity for men and women in their 20s and early 30s. Texas' capital region leads the country in both population growth (3.1 percent per year) and private-sector job growth (1.5 percent annually since 2007).

The two runners-up, San Jose and Washington, feature high income levels and well-educated workforces. No market has a bigger percentage of young adults with incomes above $150,000 than San Jose, and none can surpass Washington's percentage of 18- to 34-year-olds who hold bachelor's degrees.
Check out the top 10 U.S. cities for young adults -- story continues below...
PHOTO GALLERY
Best Places For Young Adults
The Business Journals also ranked U.S. cities by geography.
In the East, the publication found that D.C. is the best city for young adults -- Boston came in second, then New York City, followed by Baltimore then Pittsburgh.
Here are the rankings for cities in the South:
1. Austin
2. Houston
3. Durham, N.C.
4. Oklahoma City
5. Raleigh
The Midwest:
1. Des Moines, Iowa
2. Madison, Wis.
3. Omaha
4. Columbus
5. Minneapolis-St. Paul
And the West:
1. San Jose
2. Denver
3. San Francisco-Oakland
4. Seattle
5. Salt Lake City
The rankings took into consideration factors such as population growth and cost of living of all American cities with a population over 500,000:
The Business Journals analyzed the latest federal statistics for all 102 markets, searching for qualities that would appeal to workers in their 20s and early 30s. The study's 10-part formula gives the highest scores to markets with strong growth rates, moderate costs of living, and substantial pools of young adults who are college-educated and employed.
You can see all the factors taken into consideration here.
This finding comes one week after a ZipRealty survey found D.C. to be the least affordable city in America.
And don't stay too long -- D.C. was also recently ranked by U.S. News and World Reports as one of the country's worst places to retire.
BEFORE YOU GO