Avril Lavigne may have moved on from Sk8er Bois to Chad Kroeger, but the angst-ridden singer is still rocking excessive amounts of black eyeliner, making music, and has no plans of growing up anytime soon.
Lavigne released the cover image for her upcoming single "Here's to Never Growing Up" on Tuesday evening, and it shows a lot of the singer. Lavigne, who tweeted the image to her fans, appears naked, clutching an oversized teddy bear.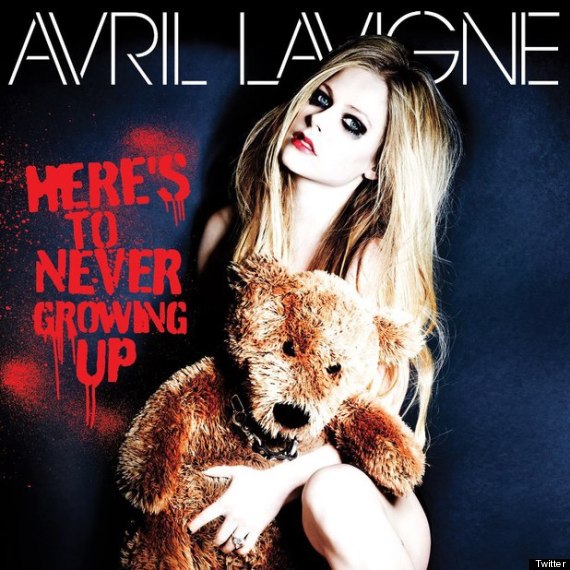 "Here's to Never Growing Up" is premiering on Ryan Seacrest's radio show on April 9. The single is expected to be featured on the singer's rumored upcoming fifth studio album. Lavigne released her last album, "Goodbye Lullaby," in 2011.
PHOTO GALLERY
BEFORE YOU GO
Chad Kroeger & Avril Lavigne Engaged
PHOTO GALLERY
Chad Kroeger & Avril Lavigne Engaged