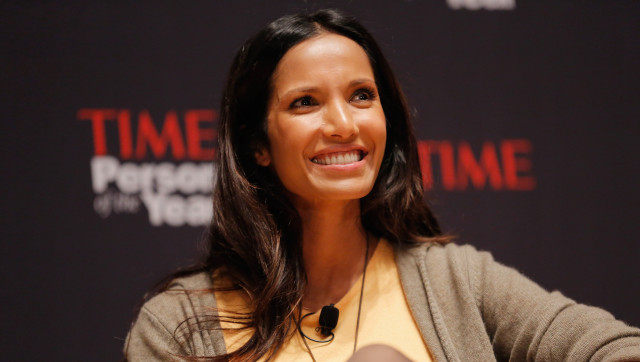 We've been thinking a lot lately about the chefs, musicians, comedians, actors and others whose career frequently takes them out on the road, into more airplanes, restaurants and hotel bars than they can count. When they finally settle back in at home, what do they want to cook for themselves? We asked, and they just started telling us! Find out their answers in our series, Homecoming Meals.
We should have suspected that most of our Homecoming Meals participants would extoll the virtues of simple comfort food, but the consistency with which they've answered this way has delighted us. From Fabio's risotto to Jeni's unconventional ratatouille, simplicity totally rules. Today's edition is no exception: we caught up with "Top Chef" host, cookbook author and well-exposed food nerd, Padma Lakshmi.
Honestly it's a simple bowl of lentils and rice. Or beans and rice. I'm very simple! Honestly most of my diet when I'm not working on "Top Chef" is very simple, very plant based. So if it's cold it will be a noodle soup and if it's not cold it would probably be like beans and rice or lentils and rice. That's really what I like.

As for flavors, I always think even dessert should have a hint of salt in it. But in the case of the lentils and rice, it's actually homey, comfort, savory porridge called Kitchedi. And I add cumin to that and green chilies for a little heat. I also add sometimes some chopped dried plums for a hint of tartness and sweetness. I think –- not to plug my own book but -– the title of my own book actually sums up what I think about food, I like everything a little tangy, a little tart, a little hot and a little sweet. [Padma's book is called Tangy, Tart, Hot and Sweet: A World of Recipes for Everyday.] I think that's the perfect bite in your mouth because it hits all the different parts of your palate.
You catch that guys? We think she likes her Homecoming Meals to be simple. In honor of Padma's proclivity towards preparing lentil recipes, we've included some of our very favorites below.
Want to read more from HuffPost Taste? Follow us on Twitter, Facebook, Pinterest and Tumblr.
PHOTO GALLERY
BEFORE YOU GO
Lentil Recipes We Love
PHOTO GALLERY
Lentil Recipes We Love