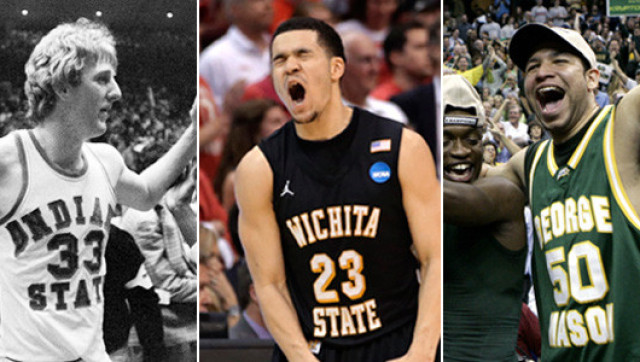 The clock hasn't struck midnight yet for Wichita State, which became one of the few schools in the history of the NCAA Tournament to reach the Final Four from a mid-major conference.
In fact, the ninth-seeded Shockers are the first team to reach the Final Four from the Missouri Valley Conference since Larry Bird and Indiana State made it all the way to the national championship game.
"It was a little surreal to be honest. Wichita State overpowered brand names like Gonzaga and Ohio State, but it didn't seem like any of those games were upsets," Missouri Valley Conference commissioner Doug Elgin told Kansas.com. "That's certainly unusual for me. I've been to eight Sweet 16 games with Valley schools and we lost all eight of those previous matchups."
In between Indiana State in 1979 and this year's Wichita State squad, a mid-major team made it to the Final Four 12 times.
Of course, some of those schools were powerhouse teams (UNLV, Memphis). But nonetheless, it seems to be quite difficult for a team outside the six major conferences to win four (sometimes five) games in the NCAA Tournament. Here are the ones who have pulled off such a run during March Madness.
PHOTO GALLERY
Mid-Majors In Final Four