Whether being praised or despised, black women and our hair is a hot topic. And the latest headline-making story comes courtesy of the creative ambassador for Barneys New York, Simon Doonan, who recently penned a story for Slate calling for the resurgence of "the freak 'fo." Our response, like so many others, is one of bewilderment anchored by the questions: Did the afro really go away? And, what's so freaky about them?
Jezebel's Dodai Stewart did an excellent job attempting to open Doonan's eyes to the afro-filled city he resides in (NYC) and the world around him. Women of color have been rocking afros for ages and thanks to the natural hair movement there is a whole new crop of voluminously cofied ladies (and gents) popping up.
It's clear that I'm an afro supporter, but I'm also an afro rocker. Behold: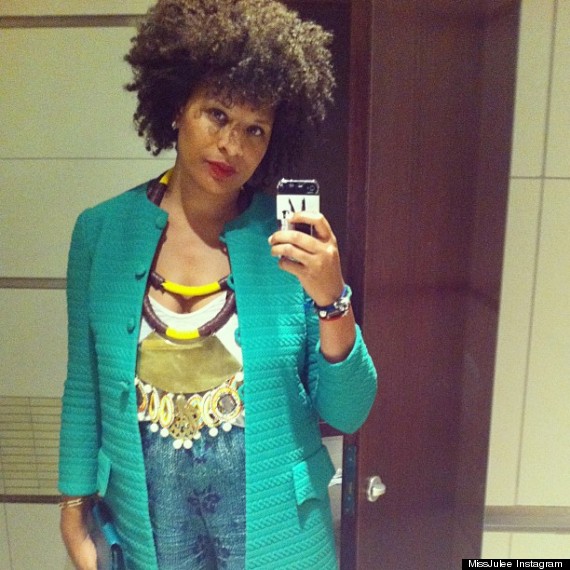 It's fascinating how a hairstyle, that in essence, constitutes the way hair grows out of our heads is so politically charged, celebrated, limiting and oh-so-fabulous, at the same damn time.
And we repeat, the afro has not gone...and is not going anywhere.
With that said, we decided to roundup a gallery of our favorite celebs, including Jill Scott, Prince and Viola Davis, who have been rocking awesome afros. From TWAs (teeny weeny afros) to picked-to-perfection blowouts, take a look at all the 'dos in the slideshow below!
BEFORE YOU GO
PHOTO GALLERY
Homage To The Afro