Emma Watson graces the cover of British GQ dressed as her bad girl character from her upcoming film "The Bling Ring," which has the typically sweet star sporting plenty of fake tattoos.
Watson, 22, wears a skintight dress made famous by Julia Roberts as a hooker with a heart of gold in "Pretty Woman," which shows off the smattering of black dots inked on her hip. The former "Harry Potter" star also sports a pretty terrible-looking lower back tattoo, aka a"tramp stamp," for the film.
While her character's tattoos definitely do not suit her, It's not the first time we've seen Watson with temporary ink. In 2010, the actress was spotted at the Glastonbury festival, with a fake tattoo that said "Mother Lover" on her upper arm.
Watson is just one of the many stars who've embraced faux body art for a role. Rooney Mara went the distance by cutting her hair and getting several piercings for her role in "The Girl With The Dragon Tattoo," but we're not surprised she didn't commit to the titular ink, which required the actress to have her makeup applied each day at 4:30 a.m.
Similarily, Ryan Gosling is covered from head to toe in bad tattoos for his role in "A Place Beyond The Pines," which the film's director Derek Cianfrance explained was to show the character had a history of "bad decisions, of impulsive decisions, and he didn't really think things through."
Likewise, the fake star tattoos that Blake Lively wore for her role in "The Town" basically confirmed that that the actress had taken nude photos of herself which leaked online, despite her rep's insistence that the photos were as fake as her tattoos.
And then there are the celebs who rock fake ink, just because. In February, reality star and model Kendall Jenner showed off a huge backpiece consisting of a skull wearing a Native American headdress that was drawn with a permanent Sharpie marker by makeup artist Nat Wood.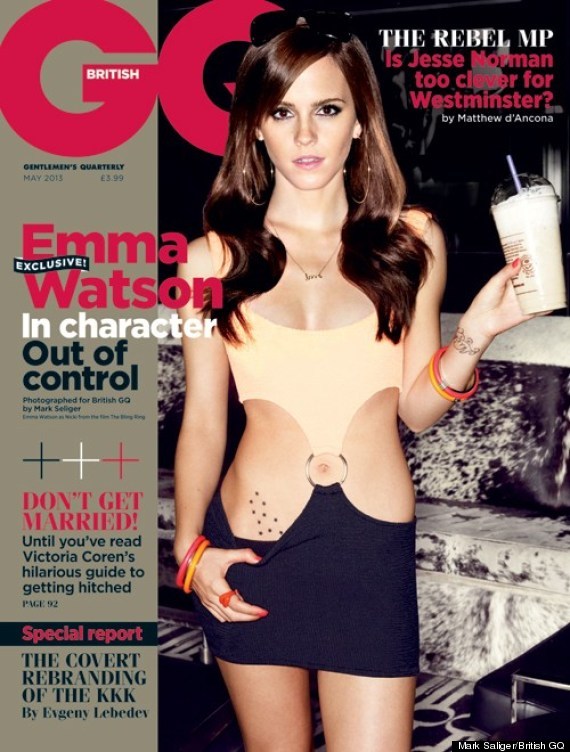 BEFORE YOU GO