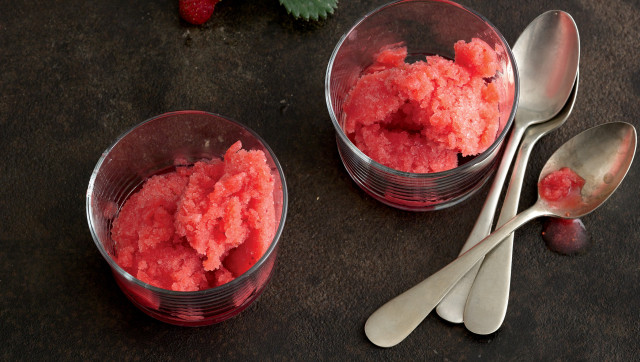 Leave it to the Italians to come up with all great things when it comes to frozen desserts. They've given us gelato -- we can't thank them enough for it. They've treated us to Italian ice -- none of our childhoods would have been the same without it. And they've also given us granitas -- equally delicious as the previous two, just not as well known.
Granitas are made with nothing more than water, sugar and various flavorings, but it's the texture that makes them so special. While the texture -- meaning the size of the ice crystals -- varies from place to place, it's always perfectly refreshing and just the right amount of sweet.
Get the Strawberry and Plum Wine Granita recipe
Want to read more from HuffPost Taste? Follow us on Twitter, Facebook, Pinterest and Tumblr.
Get more strawberry recipes.
PHOTO GALLERY
We love strawberries
BEFORE YOU GO