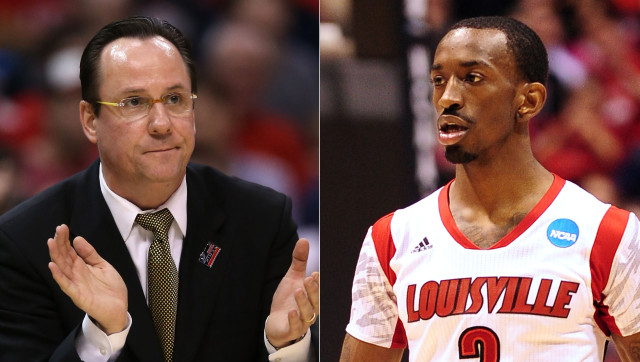 A No. 9 seed in the Final Four against the tournament's top overall seed sounds like a done deal. But you can throw expectations out the window because seeding doesn't matter at this point in the tournament, especially in the modern era.
Saturday's showdown between Louisville and Wichita State features great matchups of guard play and overall scheme.
Malcolm Armstead vs. Russ Smith
Armstead is likely to see both Smith and Peyton Siva, but Smith is Louisville head coach Rick Pitino's quickest and best perimeter defender. Armstead, despite averaging just 10 points per game this season, has emerged as one of Wichita's go-to guys in this tournament. The thing about Smith, though, is that he has extremely active and disruptive hands and seemingly never tires.
Wichita's Man-to-Man vs. Louisville Offense
Louisville's entire offensive attack is predicated on doing just that: attacking. The Shockers on the other hand are a dominant man-to-man defense, holding opponents to a mere 34 percent shooting from the floor in the tournament. Smith and Siva love to get in the paint both off of pick-and-roll and isolation. Coach Gregg Marshall's club would prefer not to let that happen but also not leave open shooters like deadeye Luke Hancock. So far in March, it hasn't had to.
Email me at jordan.schultz@huffingtonpost.com or ask me questions about anything sports-related at @Schultz_Report.
BEFORE YOU GO