The cast of "Mary Tyler Moore" reunited for their "Hot In Cleveland" appearance on Thursday. And although Moore, Valerie Harper, Betty White and Cloris Leachman have kept in touch, the reunion was an emotional one.
"Did you ever laugh 'til you cried? That's been happening a lot," Valerie Harper (Rhoda) said, according to THR, while Moore added, "Even though we are playing different people [on 'Hot in Cleveland'], we are still ourselves, and no matter where you put us, we will continue to be ourselves and interact as only you can when you've been together for a long, long time."
As for White, the "Hot In Cleveland" star couldn't have been more thrilled to have the "Mary Tyler Moore" cast on her stomping grounds.
"We're grateful for the fact that we love each other. We've always gotten along," White said. "It would be different if it were one of those shows where we don't speak. That wouldn't have been any fun."
The plot of the episode, set to air in September, will center on Elka (White) and Georgia Engel's (Mamie Sue) mission to get their bowling team back together, which includes Diane (Moore), Peg (Leachman), and Angie (Harper).
Check out more photos from the reunion below: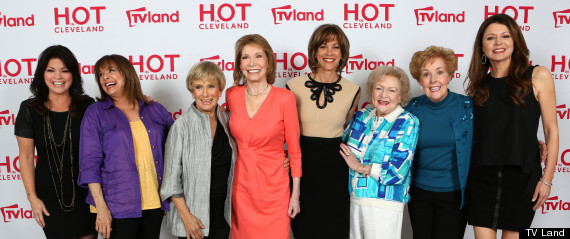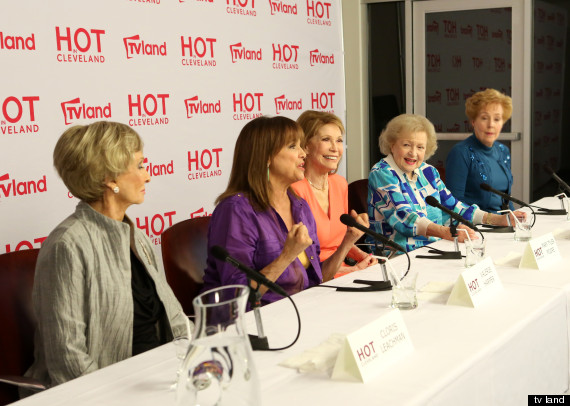 "Hot in Cleveland" returns with a live episode on Wed., June 19 at 10 p.m. ET with the "Mary Tyler Moore" reunion episode airing on Wed., Sept. 4.
PHOTO GALLERY
BEFORE YOU GO
2013 Renewal Index: Canceled, Renewed & On The Bubble Shows
PHOTO GALLERY
2013 Renewal Index: Canceled, Renewed & On The Bubble Shows