HuffPost Weird News loves Fark.
If you want to know what people really think about breaking news -- or if you just want to laugh -- it's one of the best sites on the Internet.
And when Fark links to a story you submit, tens of thousands of people read it.
These Farkers are a tough crowd. They love to call out BS, especially when it comes to the media embarrassing themselves.
Nevertheless, news organizations around the world have strategies to get their stories on Fark. And so do we -- rum and beer.
When Farkers converged on New Orleans for their annual convention, we organized a little party for them Friday night at The Bricks Courtyard Bar & Grill.
Thanks to Old New Orleans Rum and Abita Beer for providing all the free drinks we could desire.
Shout out to NotSomeKid for sponsoring the crawfish boil, and to Drew Curtis.
Gallery:
PHOTO GALLERY
Farking Crazy
A big thanks to The Bricks, for hosting us and, of course, none of this would have been possible without Fark.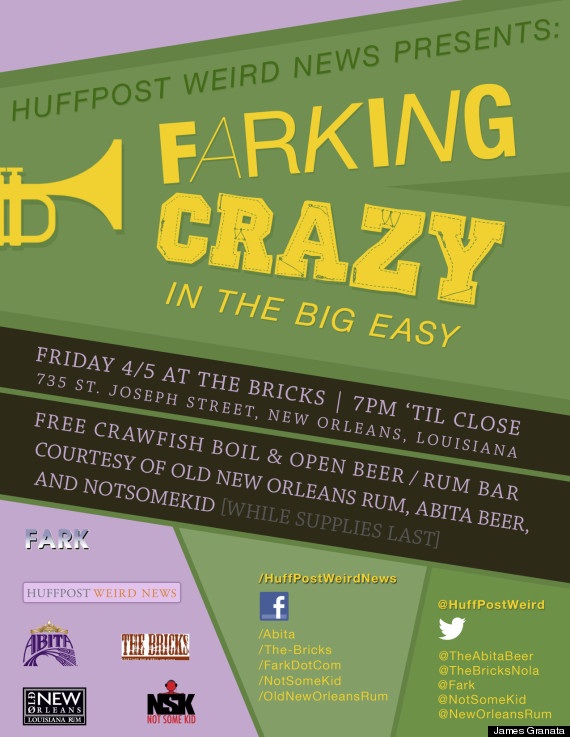 BEFORE YOU GO