Jenna Dewan-Tatum may be married to People's Sexiest Man Alive, but in a new interview with Glamour, the pregnant actress makes life with Channing Tatum sound pretty normal.
"Most actors and actresses are consumed by careers and getting ahead. Channing and I are ambitious, but our relationship comes first," she tells Glamour in the magazine's May issue. "We take everything day by day, saying, 'OK, how can we make this work together?' "

Jenna adds that since the couple learned they were expecting their first child, her hubby has been nothing but supportive.
"I thought my body was going to change so quickly with pregnancy that I'd freak out. But it was really gradual," she says. "There's a reason women are pregnant for nine months; by the end, you're ready to have this baby. Channing has been great. He takes the route of no confrontation, just support, saying things like, 'Do whatever you want! What do you want to eat? I'm going to leave it up to you.' "
Dewan-Tatum says that she and Channing already have some parenting experience under their belt ... they currently care for a pair of pooches.
"Who knows what kind of parents we'll be? We have two dogs, so we've had some practice! And as soon as this baby comes into the world, Channing and I will figure it out real fast," she said.
Channing previously told People that he and his wife feel prepared to start a family.
"I'm ready; I think she's ready," he said. "The first number that pops into my head is three, but I just want one to be healthy and then we'll see where we go after that."
For more on Jenna Dewan-Tatum, pick up the May issue of Glamour, on newsstands April 9.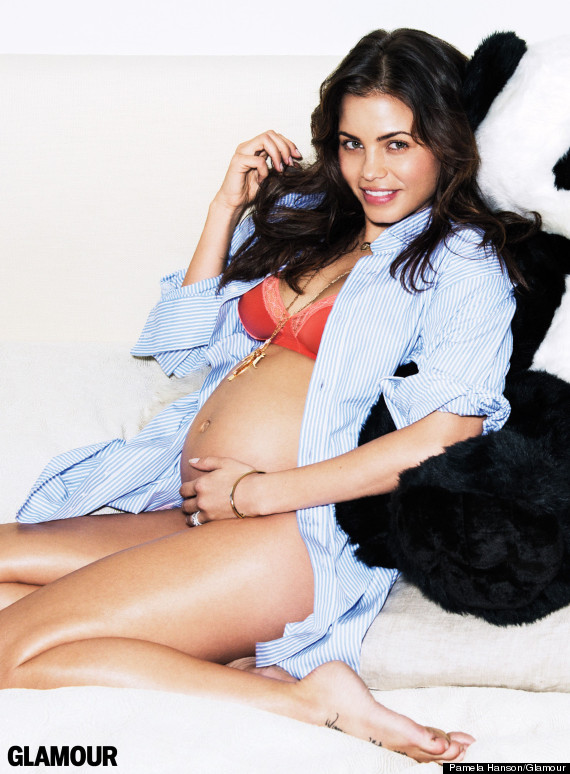 BEFORE YOU GO