In the spirit of comedian Jason Good's recent blog post listing the reasons his toddler freaks out, a Tumblr went viral this weekend that provides an illustrated view of what life with a 1-year-old is really like.
The Tumblr, titled "The Reasons My Son Is Crying," is a photo series of one very tearful little boy, along with short deadpan explanations of the ridiculous things that cause his outbursts, written by his parent.
UPDATE: The dad behind the project is Greg Pembroke and his adorable little boy's name is Charlie, TODAY Moms reports. Pembroke, who also has a 3 and a half year old son named William, says, "I think every parent experiences meltdowns and I was trying to have a little fun with it."
And he is certainly having fun. Here are five of our favorite reasons why Charlie is crying:
1. I wouldn't let him drown in this pond.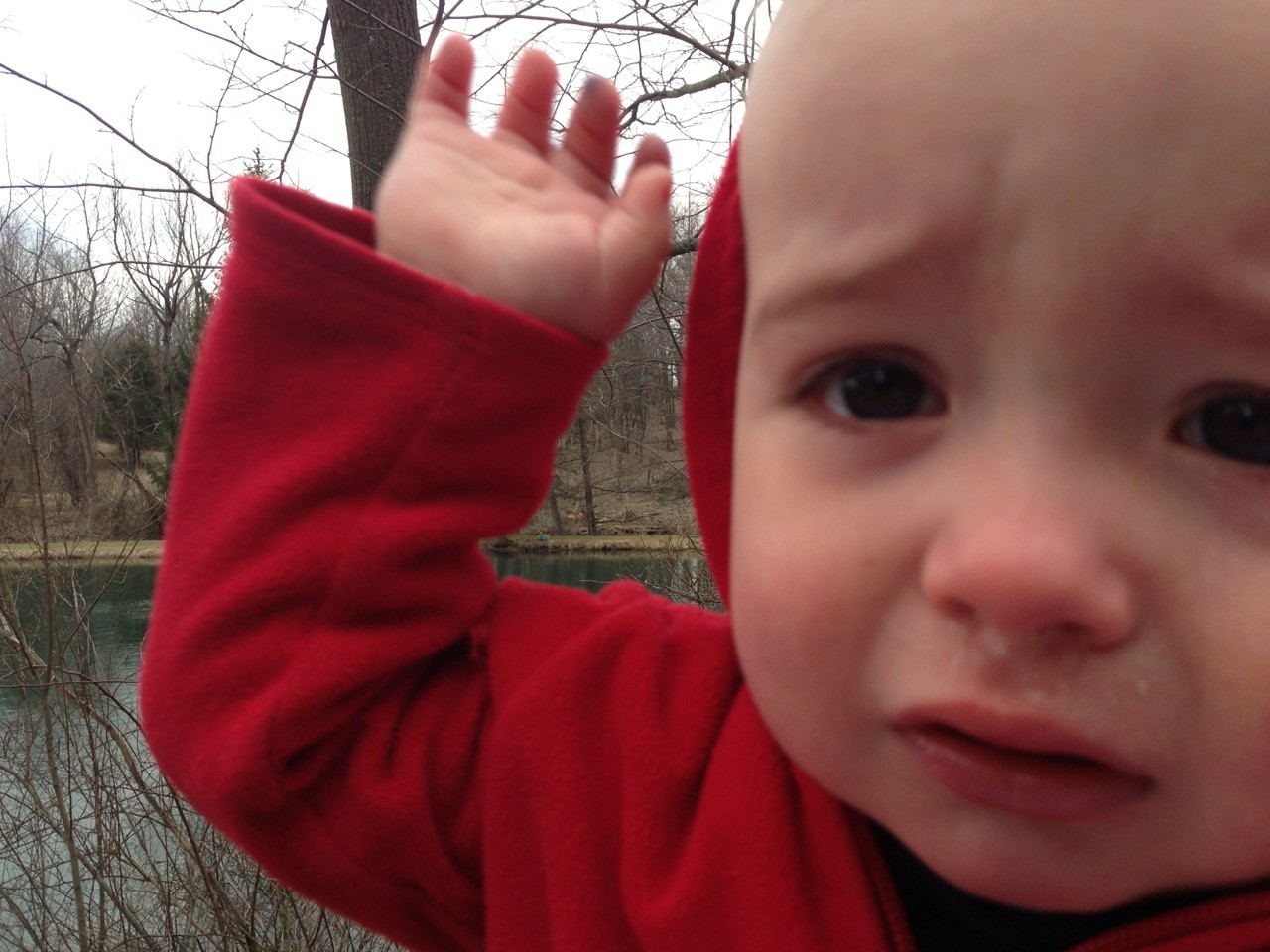 2. The car seat. Always the car seat.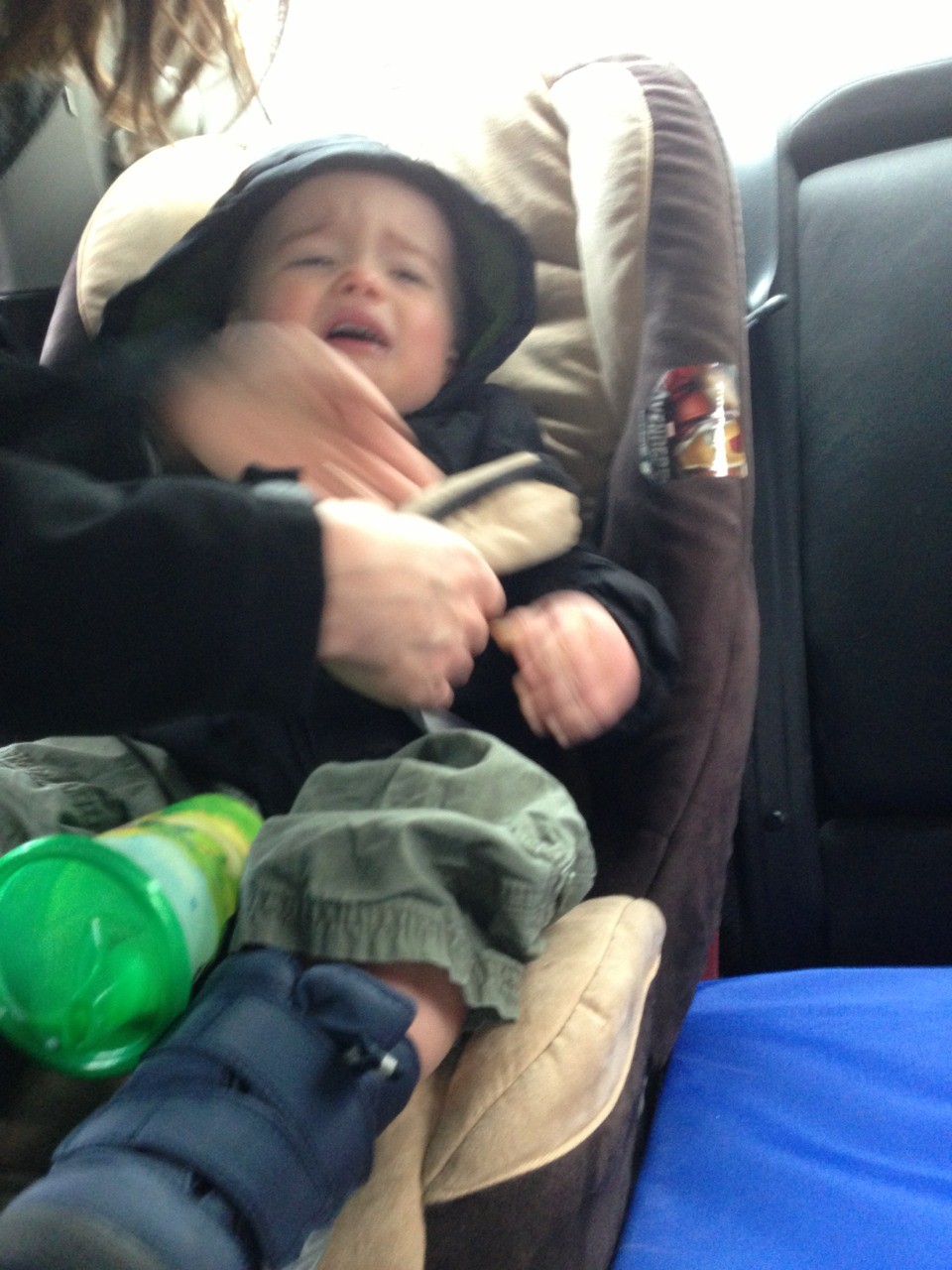 3. I have no idea why my son is crying.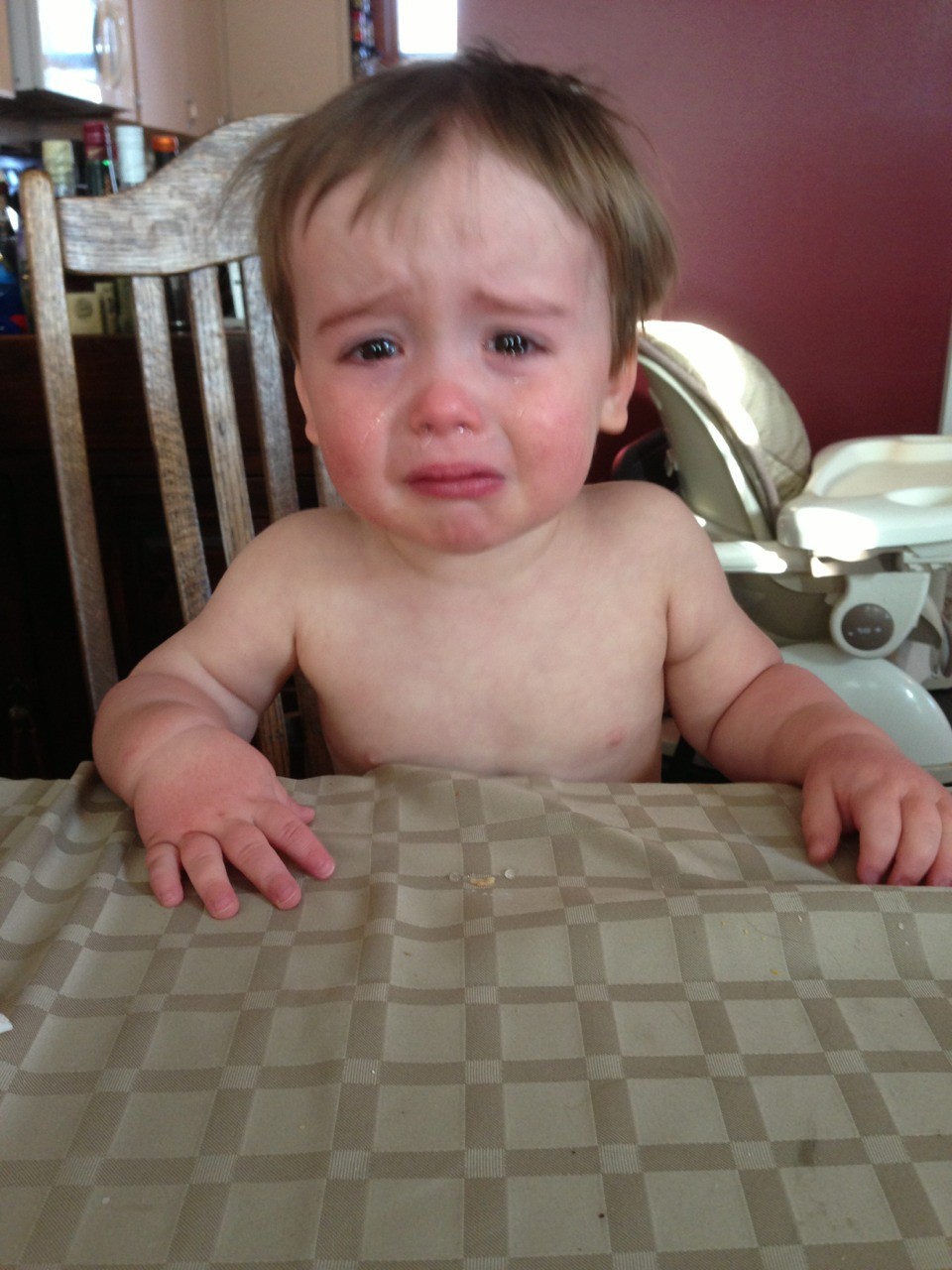 4. He dumped a full cup of water on his own face.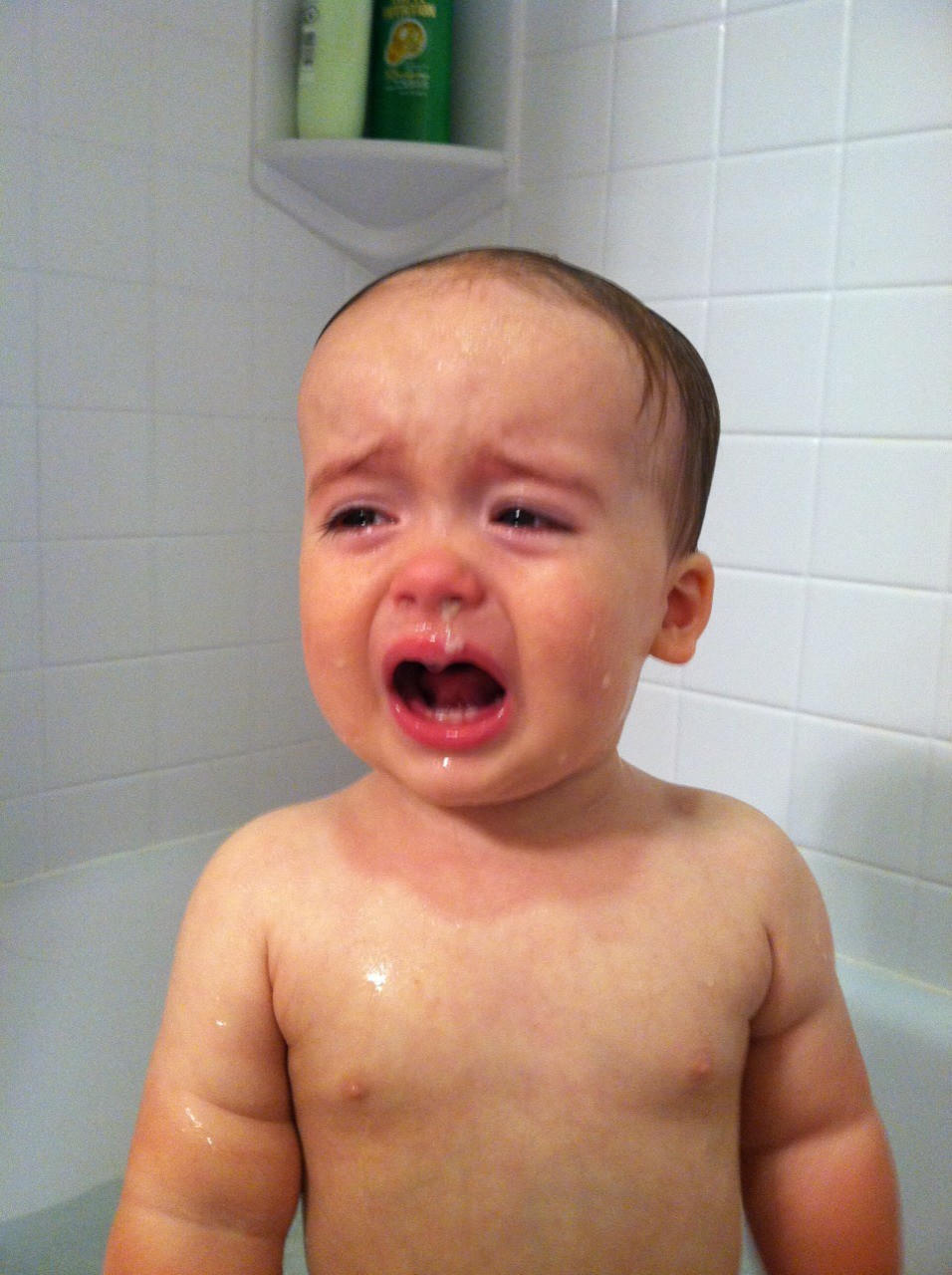 5. I didn't show him pictures on my phone quickly enough - and yes, they were pictures of him crying.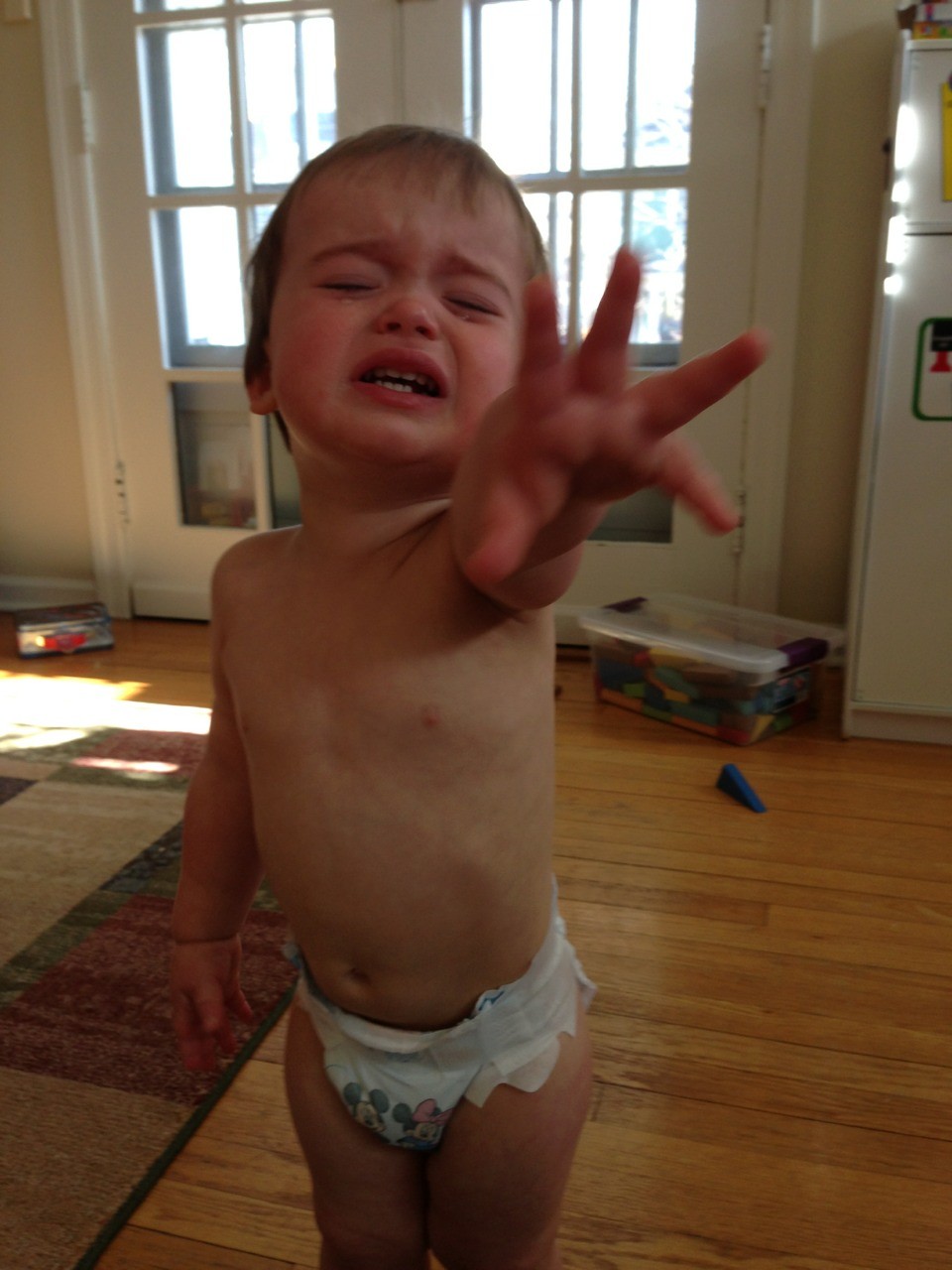 While some commentors criticized the new viral sensation, many users on social news site Reddit -- where the link to the Tumblr appeared over the weekend -- seemed to agree the idea was all in good fun.
At one point, Facebook appeared to be blocking users from sharing the link, giving users a message calling the content "spammy" or "unsafe," BuzzFeed noted Monday. A Facebook representative later told Betabeat that the blocked link was "a mistake" by an automated system.
Pembroke isn't the first parent to turn his toddler's mood swings into comic gold. Good's "46 Reasons My Three Year Old Might be Freaking Out," includes gems like "His sock is on wrong," "The car seat is weird," "He's not allowed in the oven," and "His hair is heavy." And of course, Bunmi Laditan, who created The Honest Toddler, is a master of chronicling all of the emotions a toddler experiences in the span of a day. For example, HT recently tweeted:
If any of these tantrums sound familiar, don't worry -- experts say it's normal if your toddler freaks out about everything.
Head over to "Reasons My Son Is Crying" for more hilarious photos. Then, tell us in the comments what the last thing your toddler had a meltdown over was or tweet your answer to @HuffPostParents with #whycrying. We'll collect your responses in a slideshow here.
BEFORE YOU GO
PHOTO GALLERY
Baby Clothes That Just DON'T Make Sense On Babies