Just when we thought Taylor Swift was going to step out with another guy, the 23-year-old star confesses she just might be a lonesome cat lady.
Serial-dater Swift, who ended her recent romance with One Direction's Harry Styles in January, reveals in Wonderland magazine's summer 2013 issue that sometimes she thinks she'll be alone for the rest of her life. But let's face it -- the country-pop crooner has had quite the dating history for being a girl in her early 20s. Not only did she woo Styles, but she's been linked to numerous male stars in the past, including Joe Jonas, Taylor Lautner, John Mayer and Jake Gyllenhaal. (We think she'll find her new "soulmate" soon).
Still, Swift says she doesn't know what her future love life holds.
"I have no idea if I'm going to get married or be single forever or have a family or just be on my own. You know, paint in a cottage by the ocean by myself," she admits, explaining her take on relationships.
"Relationships are like traffic lights," she says, "And I just have this theory that I can only exist in a relationship if it's a green light."
Interesting.
The "I Knew You Were Trouble" singer -- who is out on the road for her Red tour -- also believes in taking each day at a time and simply hopes for the best.
"I've kind of realized that I have no idea where I'm going to be next year, or in six months, or in two months. I mean, I know where I'll be on tour in two months, but no idea where I'm going to be mentally, emotionally, dreams, goals, wishes, hopes," Swift says, continuing, "I just have no idea and I'm kind of into that. You can make a board for all the goals you want in your life with the pictures on it, and that's great, daydreaming is wonderful, but you can never plan your future."
See the full cover of Wonderland magazine's summer 2013 issue below: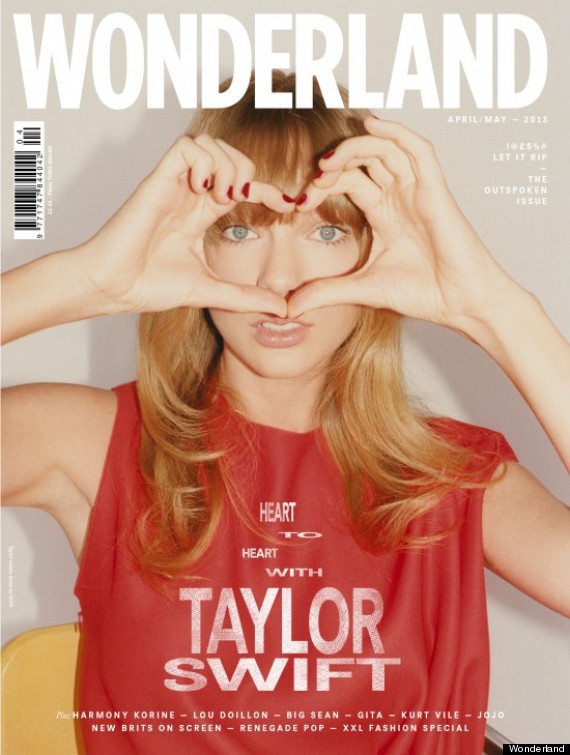 ALSO ON HUFFPOST:
PHOTO GALLERY
BEFORE YOU GO
The Definitive Guide To Taylor Swift's Exes
PHOTO GALLERY
The Definitive Guide To Taylor Swift's Exes