We've been bewitched by Dutch street artist Leon Keer before. Now the chalk king is back with a brand new sidewalk creation.
Keer's work, which appears on the streets of Fukuoka, Japan, is called "Piggy Bank." The 45-square meter piggy bank assembly line drawing pulls from Japanese anime and pop art with bright colors and ballooning shapes that Takashi Murakami could even love.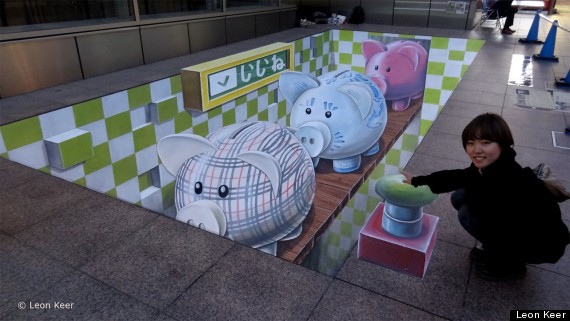 Check out other examples of mind-blowing 3D art from around the world, and let us know what you think about Keer's three little piggies in the comments.
BEFORE YOU GO