Ashley Tisdale is a Disney star no more.
The "High School Musical" actress poses topless on the cover of Maxim magazine's May 2013 issue, sporting only a leather jacket and tiny undergarments. The 27-year-old will be back on the big screen in "Scary Movie 5," which hits theaters April 12.
As for what it was like to work with co-star Lindsay Lohan for the comedic thriller, Tisdale says, "I think Lindsay is great!"
"There were so many cameos, and that's what I love about these movies. They'd write a scene, then look for cameos, and they'd just pop in and do it. It was, like, Whoa, Mike Tyson's here, and that wasn't even planned!" she admits to the magazine.
Tisdale also talked about her love of men, confessing, "There's definitely a thing where I like the dark, mysterious bad boy." Still, the blonde says she also has a liking for "surfer, blond frat guys."
But despite her eye for guys, Tisdale admits she's pretty "old school" when it comes to dating.
"I'm not into the 'game' so much. If I like you, I'll confront you and be open about it. Then I expect you to come after me," Tisdale, who is currently seeing Annie Automatic rocker Christopher French, says.
Check out her sexy cover look below: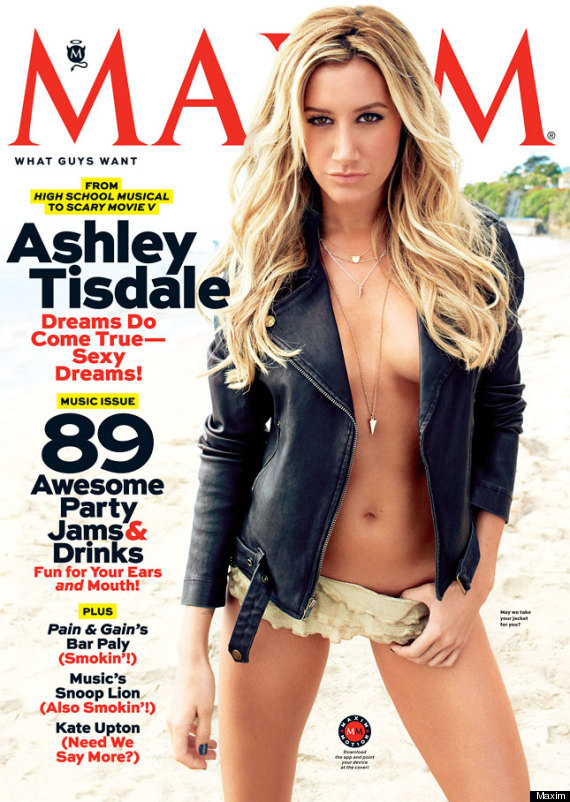 BEFORE YOU GO
PHOTO GALLERY
Celebrity Playboy Covers