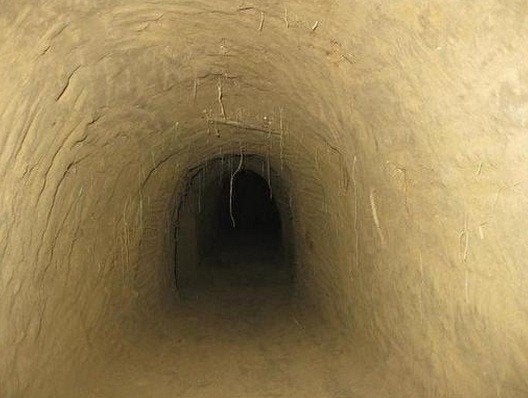 A well-excavated underground homeless camp in Missouri was nothing police or advocates had ever seen before.
Kansas City authorities recently discovered a community of homeless people who had dug a series of holes and tunnels, some as deep as 25 feet, in which to live, the Kansas City Star reported. Police used robots to investigate the scene and found that residents of the shantytown were using a PVC pipe to provide ventilation.
Police and employees from Hope Faith Ministries, a local organization that helps the homeless, were particularly concerned about the squalid state of the camp because they found dirty diapers in the area and a number of thefts at a nearby grain mill had been reported, according to KMBC.
Authorities disassembled the camp and outreach workers gave the homeless people who stuck around information about the services they offer.
"By providing help for these people in this manner, maybe they won't feel the need to go out and steal because they're getting services they need to be able to live and survive," Carla Brewer of Hope Faith Ministries, told KMBC.
BEFORE YOU GO
PHOTO GALLERY
Underground Homeless Community Discovered