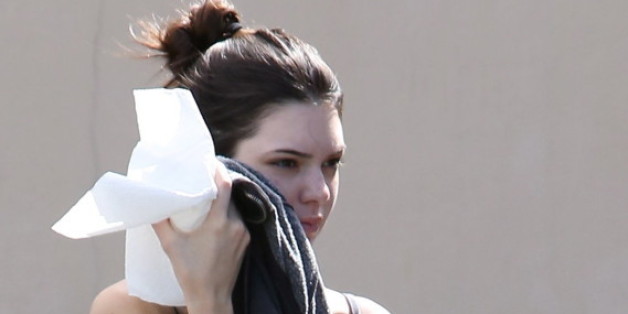 Leave it to a 17-year-old model to look great without a stitch of makeup.
Photographers spotted Kendall Jenner as she left a gym near her Los Angeles home on Monday. The reality star skipped the makeup -- not that she needs it, judging by these photos.
Jenner has a burgeoning modeling career, and recently graced the April cover of Harper's Bazaar Arabia, telling the magazine she's sick of being bullied about her weight.
"I'm constantly criticized for being too skinny," Jenner declared. "I'm trying to gain weight but my body won't let it happen. What people don't understand is that calling someone too skinny is the same as calling someone too fat. It's not a nice feeling."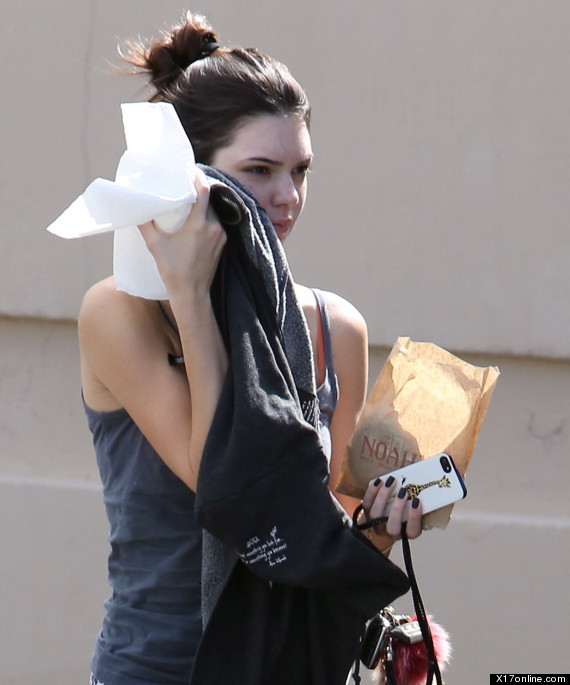 BEFORE YOU GO
PHOTO GALLERY
Stars With and Without Makeup