The national championship celebrations may not have been confined to Louisville on Monday night. According to front page of the Montgomery Advertiser, fans in Syracuse had plenty to celebrate, too.
The morning after Louisville defeated Michigan 82-72 to win the NCAA Tournament, this Alabama newspaper trumpeted a triumph by the Syracuse Orange. Unfortunately for fans in Ann Arbor, the Wolverines lost both games.
Seeing as how Syracuse lost to Michigan in a national semifinal on Saturday, this gaffe may have been more of a "Stassen Defeats Dewey" moment than a "Dewey Defeats Truman" one. For those of you who didn't follow the 1948 Republican presidential primaries closely, Howard Stassen was one of Thomas Dewey's major foes for the nomination. Neither of them defeated Harry Truman in the presidential election and only one of them actually participated.
On the bright side, the paper did correctly place a photo of Louisville on the page.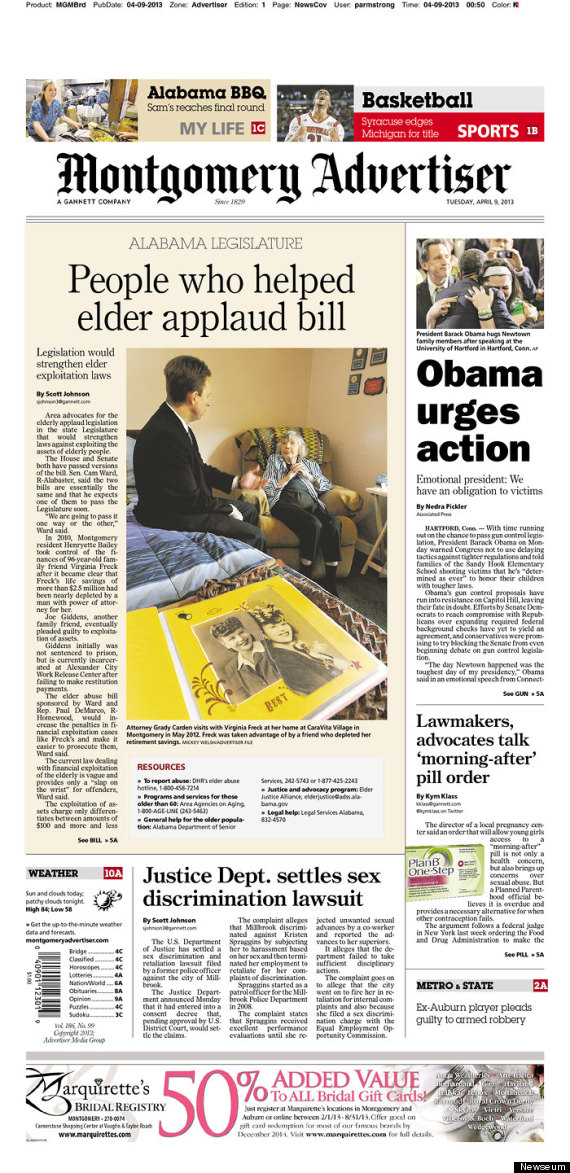 (H/T Newseum)

BEFORE YOU GO
PHOTO GALLERY
PHOTOS: NCAA Championship Game