Rapper and voter enfranchisement advocate 2 Chainz is stepping onto the small screen in an upcoming episode of "Law & Order: SVU."
The rapper posted a couple of photos from the TV show's set on his Instagram account (see below). 2 Chainz previously appeared in an episode of CBS' "2 Broke Girls," though he slept through most of it.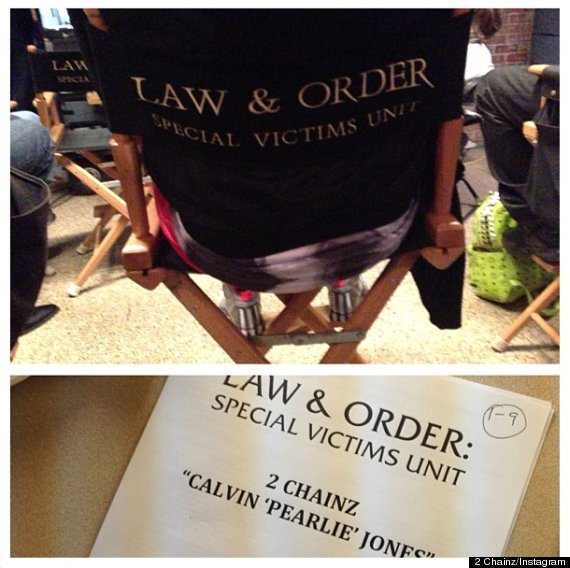 2 Chainz was active in helping ex-felons register to vote during the 2012 election. He also memorably told The Huffington Post that he felt he could have bested Mitt Romney. "I think I can beat him," he said. "He's just rich as sh-t, that's all."
Deuce also jumped on Fall Out Boy's remix of "My Songs Know What You Did in the Dark" after appearing in the music video for the original track.
We've asked NBC for details on 2 Chainz' cameo and will update this entry if we receive word.
PHOTO GALLERY
BEFORE YOU GO
2 Chainz Songs
PHOTO GALLERY
2 Chainz Songs