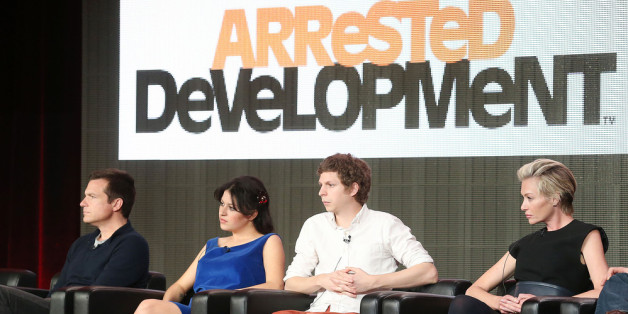 It was recently announced that Netflix will release 15 new episodes of "Arrested Development" on Memorial Day weekend, seven years after the beloved series was canceled.
"Arrested Development," which stars Jason Bateman, Portia de Rossi, Will Arnett, and Michael Cera, among others, is also set for a film adaptation, but Bateman says fans are in for a much longer wait for "Arrested Development: The Movie."
Bateman explained in a recent interview that the new Netflix episodes ask "a bunch of questions that then the movie answers, so it's kind of a package."
The questions won't be answered anytime soon however, as Bateman added, "Unfortunately, there's probably gonna be about a year, maybe a year-and-a-half gap between the two, so you'll end up having to watch these episodes again... It wasn't perfectly scheduled, but we were just happy to get together as soon as we could."
The film itself is still not guaranteed. "Arrested Development" creator Mitch Hurwitz explained in January that the only time the entire cast would reunite is for a film adaptation of the show, but plans for the movie are still up in the air.
For more from Bateman on "Arrested Development," head over to I Am Rogue.
PHOTO GALLERY
Arrested Development Photos
BEFORE YOU GO