In honor of Sibling Day, today's cute kid note comes from an excited -- and perceptive! -- big sister-to-be.
Title: Waiting For Baby
Author: Jamie
Age: 7
By the numbers: Based on Jamie's reporting (and a few details from her mother via e-mail), we know that Mom is about 22 weeks along.
The missing detail: It's a girl!
Fast-forward: Will Jamie grow to love her baby sister as much as Audrey loves Piper? Only time will tell.
Has your child drawn or written something adorable? Send a photo to kidnotes@huffingtonpost.com and it may be featured as our Cute Kid Note of the Day!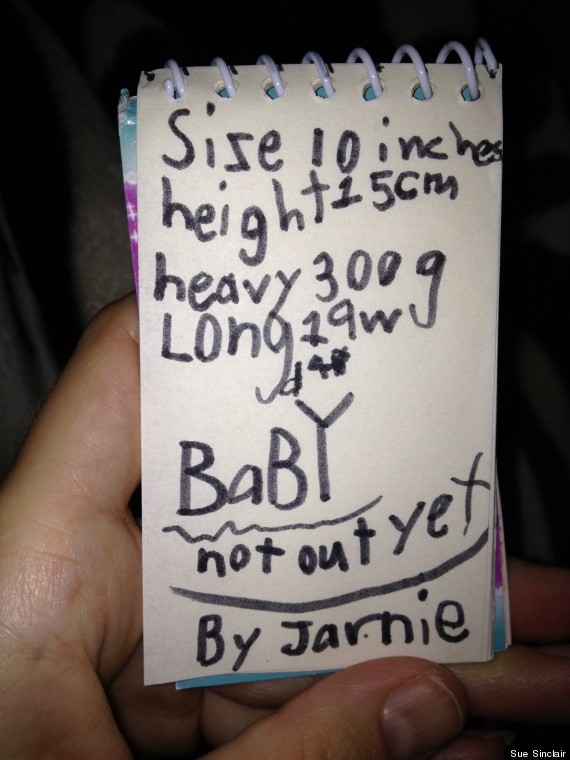 Next Cute Kid Note of the Day: "Things To Do To Bother Nick"