It's been a while since we've seen Harrison Ford and Calista Flockhart all glammed up for the red carpet.
The couple, who got married three years ago, attended the premiere of Ford's latest movie "42," the life story of Jackie Robinson. In the film, Ford plays team exec Branch Rickey, who broke the color barrier when he signed Robinson on to the Brooklyn Dodgers.
Flockhart, 48, who took a step back from the spotlight since wrapping up her show "Brothers & Sisters," looked beautiful in a metallic Dodgers-blue dress. Ford, 70, was decked out in a dark suit and kept his lovely wife close for the duration of the night, holding her hand as the two posed for red carpet pictures. Ford is expected to star in the upcoming big flicks "Anchorman 2" and Disney's "Star Wars" sequel.
Also in attendance at the premiere in LA's Chinese Theatre were Chadwick Boseman, who plays Robinson in the film, Katherine Heigl, Alyssa Milano, "Glee" star Naya Rivera and Kim Raver.
PHOTO: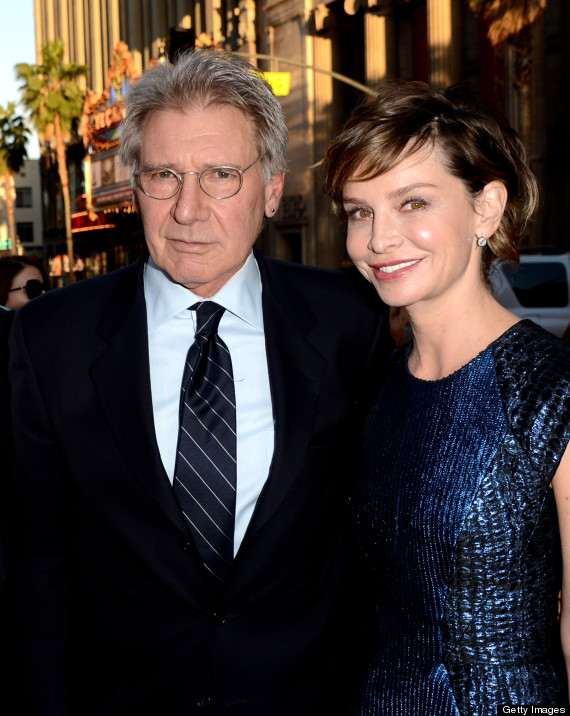 BEFORE YOU GO
PHOTO GALLERY
Celebrity Couples