Newly single and ready to mingle!
Michelle Williams, 32, stepped out in New York City yesterday to attend the Kate Young for Target launch party and looked not only stylish but also incredibly toned. Williams chose very short shorts to put her stems on display, and paired them with dark heels.
But the very revealing shorts weren't the only new tidbit -- the "Oz: The Great and Powerful" actress also debuted an edgy new cut, keeping one side of her hair closely cropped while growing the other side out.
Williams has been looking all kinds of amazing lately after her split from actor Jason Segel. Recently though, she was caught in the crossfire when a photo shoot she did for "AnOther" magazine was slammed as racist and offensive. As part of the shoot, Williams was seen in "redface" and what appeared to be a Native American getup.
We're all for sticking to this sexy short-shorts look, Williams!
PHOTO: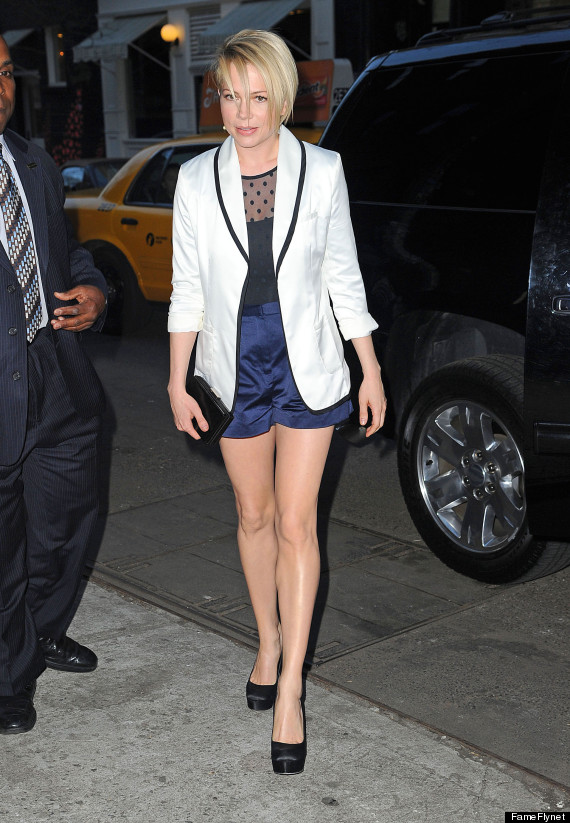 BEFORE YOU GO