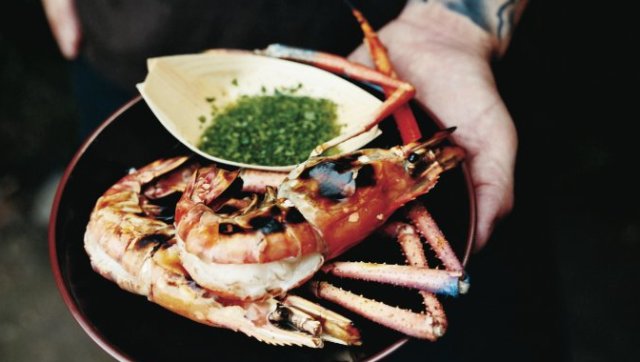 As soon as the weather starts to warm up, we find ourselves craving a new Thai recipe. When we think about it, this totally makes sense: these frequently (but not always) spicy, brightly sour, mostly vegetable-based dishes originated in a hot, jungle-y climate. The chiles make you sweat a bit, the citrus refreshes your palate and no matter how much we eat, we never feel like we need to take a nap the way we do with heavier foods. You remember how we went on and on about Thai food's perfect complement, Thai iced tea, right?
We love the heavy use of limes, chiles, lemongrass, ginger, mint, cilantro and fish sauce present in a lot of these recipes. Sometimes we find ourselves lending Thai flavors to dishes where they don't traditionally exist, just because we can't get enough. Living in New York, we have access to incredible Thai restaurants, but you know how we get -- we like to make our own at home too! We've rounded up a few of our favorite Thai and Thai-inspired recipes, including a few from Pok Pok's Chef Andy Ricker. What's your favorite Thai recipe?
Want to read more from HuffPost Taste? Follow us on Twitter, Facebook, Pinterest and Tumblr.