Thank goodness my Instagram friend @mjbyrne10 was perusing a fabric store this morning, otherwise this Alexander Henry "Heavy Equipment" print fabric might never have come across our radar.
Looking to recover your sofa? Want it seem like the Chippendales are in your house at all times? This is definitely the way to go.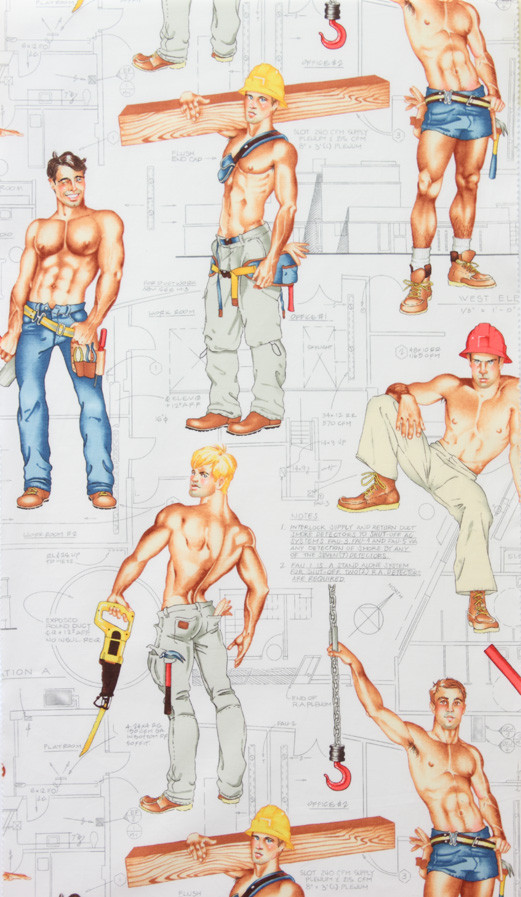 Next, we want one of these.
BEFORE YOU GO