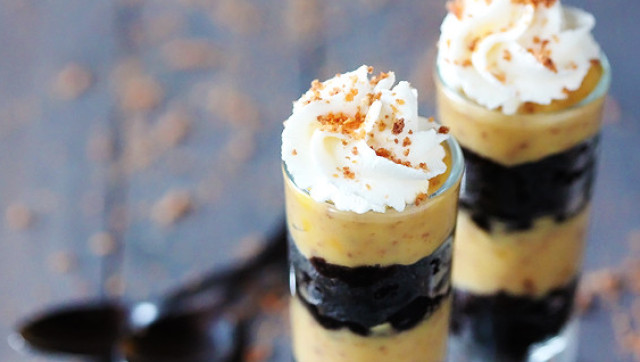 Dessert is arguably one of the best courses offered during a meal. But, it also seems to be the first one cut. Either it's not healthy enough (but com'on guys, we all need a little sugar in our lives) or there's just not enough time to be messing around with bake ware. If time is what's getting between you and your dessert, we're here to help.
While dessert does normally mean many hours slaving away in the kitchen, hoping that cake will rise properly or those egg whites will come to the right stiffness, there are dessert shortcuts. And we've found 15 of them. With dessert recipes that can be made in 10 minutes or less, you never have to skip dessert again.
Want to read more from HuffPost Taste? Follow us on Twitter, Facebook, Pinterest and Tumblr.
PHOTO GALLERY
10-Minute Desserts
BEFORE YOU GO