We're bombarded every day with the idea that fat is bad -- weight loss commercials, magazine covers, those annoying little pop-up spam ads that tell me I can lose all my belly fat by tomorrow -- so we were really, really heartened (excuse the pun) to see this photo extolling the virtues of a fat heart.
I love that it's a dual reminder that fat is not a bad word and that we all have a lot to gain -- a smile! -- from having compassionate, kind, overflowing, FAT hearts.
As Rebel Wilson's character Fat Amy put it in Pitch Perfect: "You're all pretty thin, but I like to think you have fat hearts, and that's what's important."
LOOK: Have A Fat Heart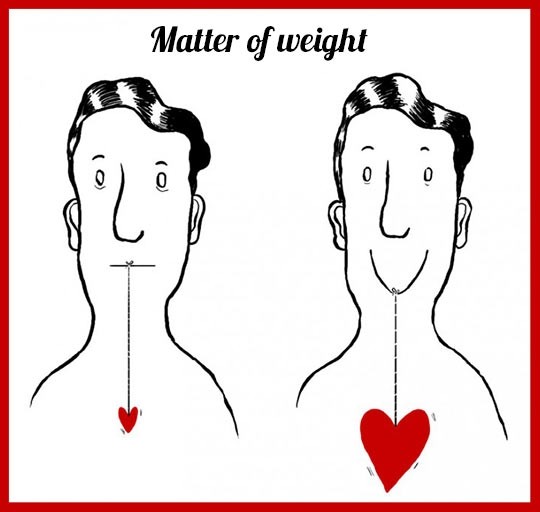 [H/T iwastesomuchtime]
BEFORE YOU GO
PHOTO GALLERY
Body Image Heroes