Not a day goes by when we do not honor the memory of the iconic Nickelodeon TV shows that are no longer with us. From the entertaining inanity of "The Ren & Stimpy Show" and "Rocko's Modern Life" to the comfort of "Hey Arnold" and "Doug," the beloved station made certain that if you grew up in the 90s, you were guaranteed to be a total weirdo.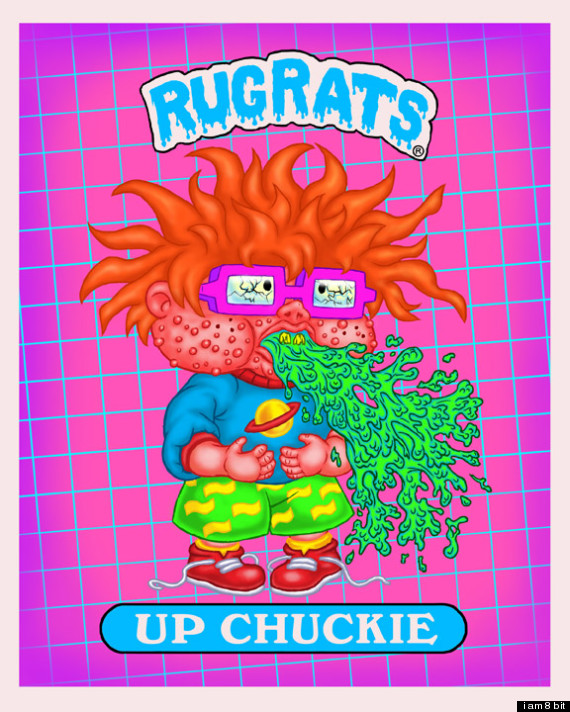 An upcoming art exhibition is giving Nick the love it deserves, honoring the kid-centric, slimetastic network with the help of 60 artists. Entitled "It's the ShizNICK!," the hilarious exhibition is sure to bring back the urge to slime your postman or pine over Patty Mayonnaise.
Artworks range from a cheeky sculpture of Spongebob made out of -- you guessed it -- a sponge, to a neon Pop Art rendition of the "Rugrats" character Chuckie getting queasy. Artists will also represent much-missed shows like "You Can't Do That on Television," "Aaahh!!! Real Monsters," and "Are You Afraid of the Dark?"
"It's The ShizNICK!" runs from April 19 until May 5 at i am 8 bit Gallery in LA. The live exhibition will also feature additional Nick inspired entertainment, with music by DJ Lance from Yo! Gabba Gabba, a massive 25-foot animated GIF theater and a whole lot of slime, because, well obviously, NICK IS FOR KIDS!
Check out a preview of the works in the slideshow below and let us know which TV is tugging at your heartstrings the hardest in the comments.
PHOTO GALLERY
It's The ShizNICK!
BEFORE YOU GO