Two of Portland's hairiest visitors have been spreading good cheer in the city's hospitals, schools and malls.
Napoleon and Rojo, a therapy alpaca and therapy llama, respectively, live at Mtn Peaks Therapy Llamas & Alpacas in Vancouver, Wash. On Monday, KOIN documented their recent trip to Portland's Providence Child Center and other hospitals with their caretakers, Lori and Shannon Gregory.
Story continues after photo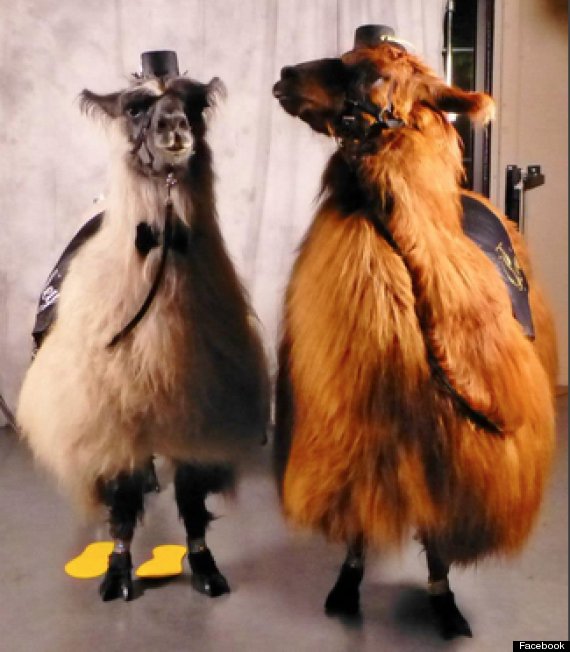 Photo shows Rojo and another therapy llama
Therapy llamas, like other therapy animals -- usually dogs -- have a special gift of making people smile, KOIN reported. At the child center, social worker Kelly Schmidt said, "I truly believe they are given a purpose more than just entertainment."
Rojo is officially certified to administer animal-assisted therapy. Nationwide, only 14 llamas are registered as therapy animals.
Story continues after photo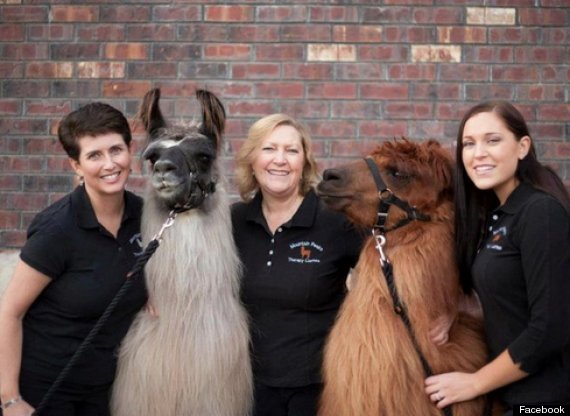 Photo shows Rojo and another therapy llama
A local animal hospital, Dove Lewis, hosts the training program. Trainers lead the animals through scenarios that taught them keep calm around street traffic or screaming and thrashing humans, Portland Monthly Mag reported.
Since 2007, they have made 600 therapeutic visits, Oregon Live reported. In addition, birthday parties and malls often host appearances by the animals.
"Rojo is rapidly becoming recognized as somewhat of a local celebrity," the Mtn Peaks website states.
In the slideshow below, see Rojo hanging out in Portland with other llamas, Napoleon the alpaca and their human buddies.
PHOTO GALLERY
Rojo The Therapy Llama Spreads Cheer In Portland
BEFORE YOU GO
PHOTO GALLERY
Comfort Dogs Deployed To Newtown