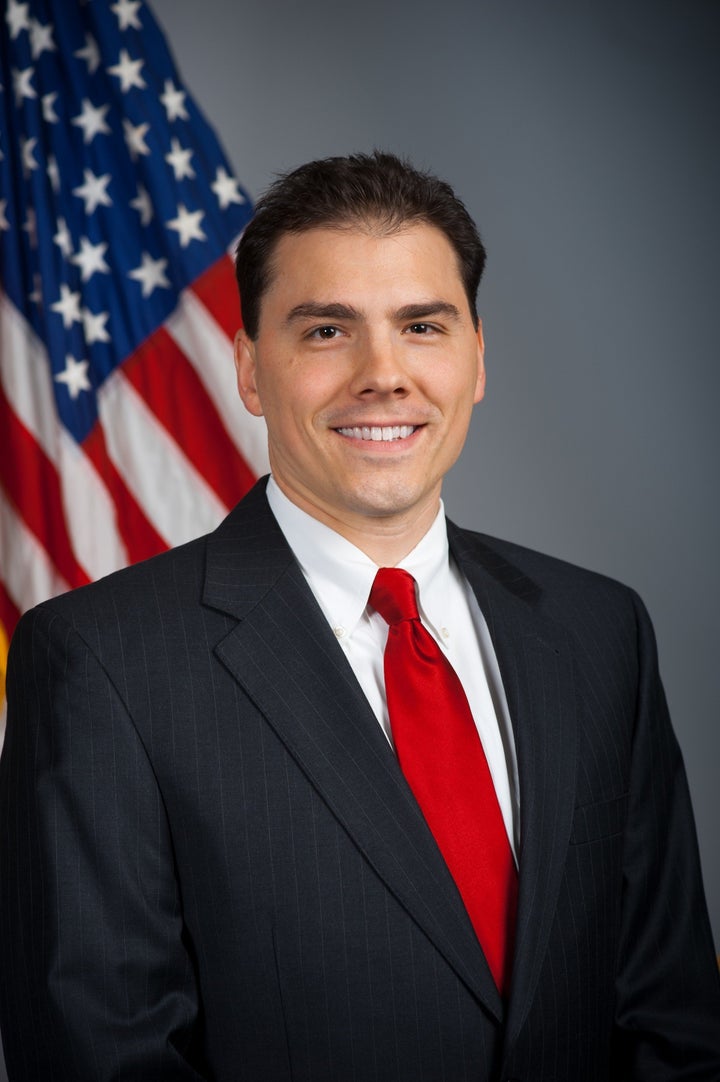 An Illinois state representative is under fire after he compared legal same-sex marriage to laws allowing for polygamy or marriages between adults and minors in an e-mail response to a constituent.
State Rep. Tom Morrison, a Republican representing suburban Palatine, wrote early Wednesday in the e-mail obtained by HuffPost that "if you are for the re-definition of marriage to remove the gender distinction of one male and one female, then where would you draw the line?"
Morrison went on to write that he feared legal same-sex marriage in Illinois could lead to legal polygamy or marriages between a man and "a consenting 9-year-old girl" -- statutory rape.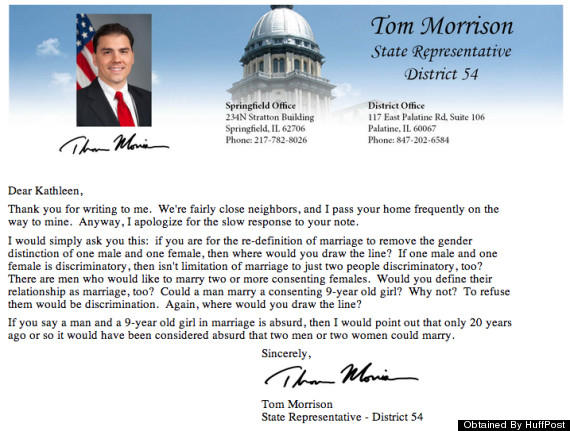 Morrison also shared a longer followup e-mail he sent to the constituent with the Capitol Fax in which he wrote that his response was sent "in haste" and that "I do not equate same sex marriage with statutory rape."
The Illinois state Senate has already OKed Senate Bill 10, the marriage equality bill, as has a House committee. If the full House approves it, the measure would then head to Gov. Quinn, who has vowed to sign it.
BEFORE YOU GO
PHOTO GALLERY
Dumbest Anti-Queer Statements