Former New England Patriots offensive lineman Joe Andruzzi was among the many people in the vicinity of the explosions at the finish line of the Boston Marathon. The five-time Super Bowl champion was also among the many on the scene who came to the aid of those around him. The 37-year-old was photographed carrying a woman in the aftermath of the bombings.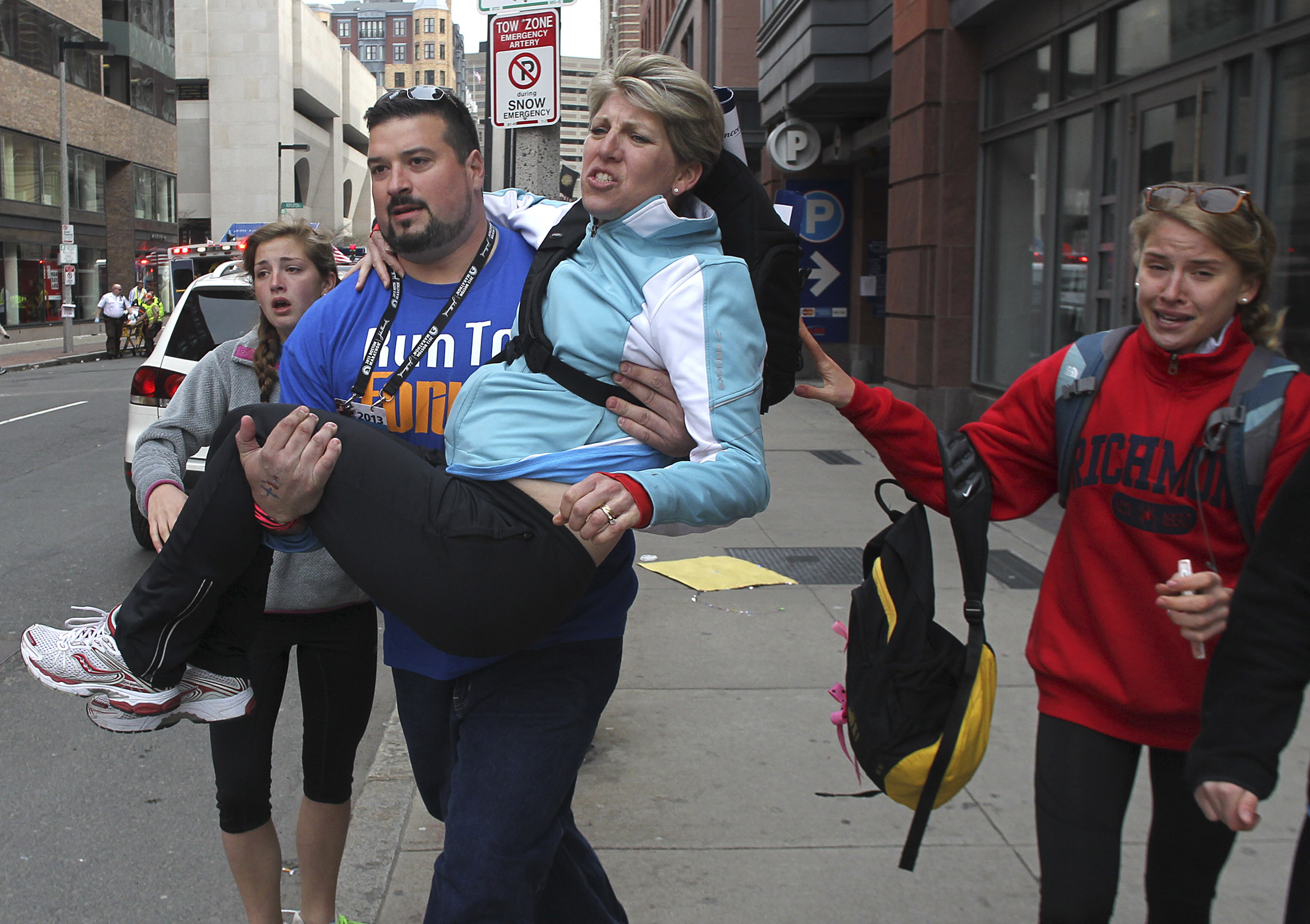 (Photo by Bill Greene/The Boston Globe via Getty Images)
Andruzzi was near the marathon finish line as part of a fundraising effort through his foundation. The Joe Andruzzi Foundation provides financial assistance to cancer patients and funds pediatric brain cancer research. Andruzzi's foundation was hosting a party on Boylston Street near the explosions.
Later on Monday, Andruzzi tweeted that he and his wife were OK. He also thanked the first responders on the scene.
Andruzzi's three brothers were New York City firefighters and involved in the response to the 9/11 terror attacks, according to ESPN Boston. The Andruzzi brothers were honored before a New England Patriots game on Sept. 1, 2011 in Foxboro, Mass. Caption via The Associated Press: Former New England Patriots guard Joe Andruzzi, second from left, his three New York City firefighter brothers, and his father, a former New York City police officer, are honored before an NFL preseason football game between the Patriots and New York Giants in Foxborough, Mass., Thursday, Sept. 1, 2011.
"Marathon Monday should be about uplifting stories, personal challenges and fundraising milestones, but today's bombings irrevocably changed that. While I appreciate the interest in hearing our perspective on today's horrific events, the spotlight should remain firmly on the countless individuals - first responders, medics, EMTs, runners who crossed the finish line and kept on running straight to give blood, and the countless civilians who did whatever they could to save lives. They were the true heroes. Our thoughts prayers go out to all those affected by this senseless tragedy."