Kids, we are not in Whoville anymore. A new series of illustrations by Richard Ivankovic takes Dr. Seuss's whimsical illustrations and gives them an unforgettably dark makeover.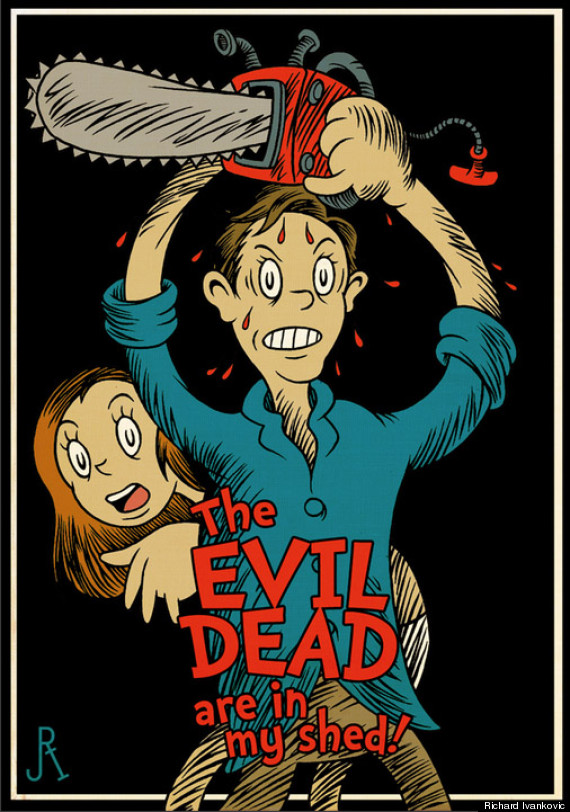 Ivankovic, who goes by the handle Dr. Faustus AU on DeviantArt, remixes Seuss' lighthearted style and penchant for rhyming, incorporating darker and decidedly more adult references from H.P. Lovecraft's surrealist nightmares to Stephen King's terrifying plot lines.
After seeing "The Evil Dead are in my shed" above a Seussian lad wielding a chainsaw, we don't think we can ever trust The Cat in the Hat ever again. Not since Thomas Czarnecki's deadly fairy tales has our childhood innocence felt so corrupted.
Check out Ivankovic's bizarro illustrations in the slideshow below and let us know what you think in the comments.
PHOTO GALLERY
Dr. Seuss Remixed