Abandoned places hold an uncanny power over us. Often, we can feel the ghosts of former inhabitants even when nature has taken over structures once forged by human hands.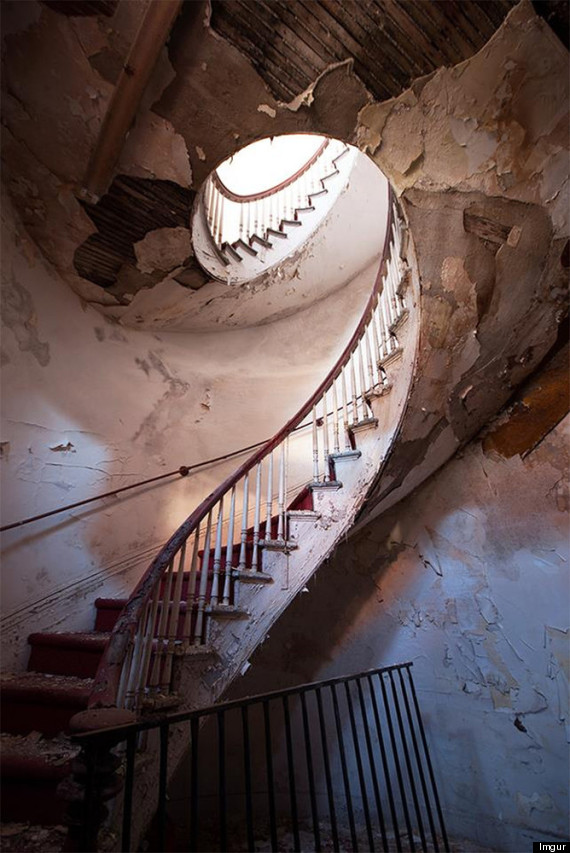 As forgotten spaces are neglected and fall into ruin, they can become hauntingly beautiful. Rust, water damage, mold, and sprouting weeds convert the once lively areas into accidental sculptures. Sometimes called "Ruin Porn" or "Abandoned Porn," there are certainly problems in how we view a place. As Mark Binelli wrote in the New York Times: "Much of the attention being showered upon Detroit from the trendiest of quarters comes, in no small measure, thanks to the city's blight."
And yet, we can't help but look. In the slideshow below, we have gathered 20 of the most incredible images of structures that have fallen by the wayside. From a diving board once floated in a Communist youth camp in Germany to an abandoned waterpark in Russia, there is undeniable beauty in the ruins.