If "BOWIEVIRUS" was an actual communicable disease, we would eagerly sacrifice our immune systems for whatever wild symptoms might accompany the Ziggy Stardust-related illness. Alas, the clever title is not a known medical condition derived from Rock 'N' Roll icon David Bowie, it is simply the name of a new exhibit rolling into London's Institute of Contemporary Art later this month.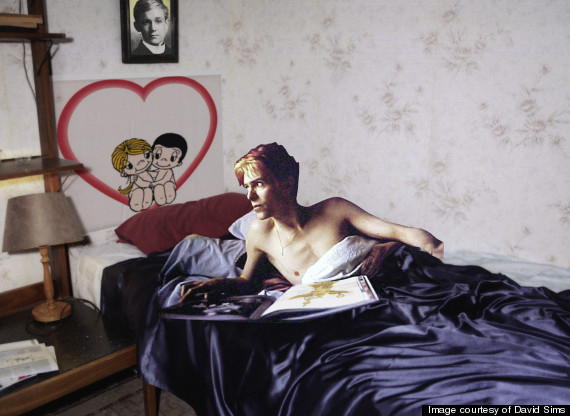 You won't contract pastel-dyed mullets or lightning bolt make up upon visiting, but the new art exhibition guarantees a satisfying dose of Bowie worship. It's based off an issue of the UK fashion magazine Arena Homme Plus, which in October 2012 declared the neologism to newsstands everywhere. Realized by famed photographer David Sims, the issue featured a gaggle of Thin White doppelgängers meant to serve as re-contextualized versions of the mercurial pop star.
In a period of certified Bowiemania capped off by a popular V&A Museum exhibit and a recently released album, the magazine project attempted to reignite the pop star's legacy for a fresh, contemporary audience. Models did their best to mimic Bowie's perfectly coiffed hair and gaunt look in a series of artfully filtered photographs, with many of them pulling off the androgynous angle so well it's difficult to tell them from the original.
Starting April 25, 2013, the editorial imagery will be on view at the ICA, showcasing new Bowie renditions by Sims that further develop the ideas featured in the magazine. Scroll through the slideshow below for a peek at Sims' work -- marking his first solo exhibition in 15 years -- and let us know your thoughts on the remixed Bowies in the comments.